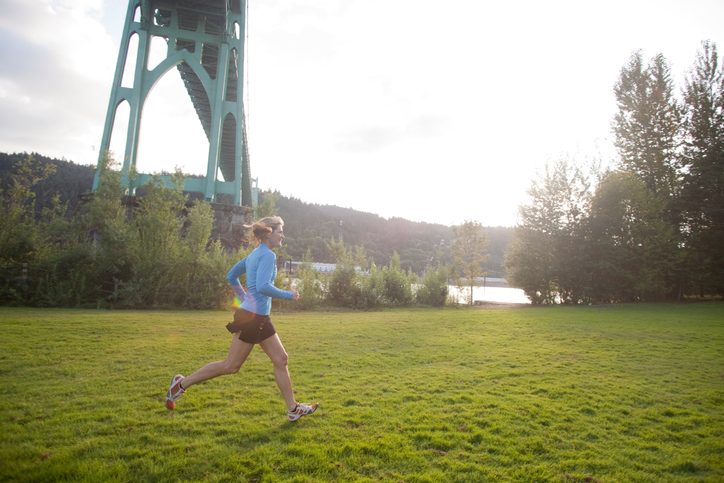 Client-directed outcome-informed therapy (CDOI) is an approach to mental health treatment that values the experience of the person in therapy above all else, emphasizing the person's evaluation of both the therapeutic alliance and the treatment itself. The feedback provided by the person in therapy serves as a compass to guide the direction of further treatment, and measurement tools help determine whether the individual continues to benefit from the therapeutic relationship and still finds it to be a good fit.
This type of treatment may often be used in substance abuse recovery, but it can be beneficial to individuals, couples, or families seeking help for any number of issues. 
History and Development
CDOI therapy, developed by psychologists Scott Miller and Barry Duncan, began with Duncan's 1992 book Changing the Rules: A Client-Directed Approach. Miller and Duncan were intrigued by the body of research suggesting that engagement of the person in treatment and the therapeutic alliance, rather than any specific treatment model, were the most important factors in determining the efficacy of psychotherapy. This research inspired them to develop an approach to treatment that focused on both the therapeutic alliance and individual feedback. In 2000, the practice of CDOI was formally established with Miller and Duncan's publication of The Heroic Client: A Revolutionary Way to Improve Effectiveness Through Client-Directed, Outcome-Informed Therapy. Also introduced were their clinical measurement tools, The Outcome Rating Scale and the Session Rating Scale.
This page contains at least one affiliate link for the Amazon Services LLC Associates Program, which means GoodTherapy.org receives financial compensation if you make a purchase using an Amazon link.
As it is practiced today, this approach incorporates the use of the Partners for Change Outcome Management System (PCOMS), a feedback program utilized in conjunction with CDOI that is listed in SAMHSA's National Registry of Evidence-based Programs and Practices. First used in 2000, PCOMS has since been implemented by hundreds of organizations and mental health care professionals around the world. This system is designed to provide people in treatment with the chance to address lack of progress but still remain engaged in therapy while providers seek to redirect treatment in the areas where it is not working.
Find a Therapist
How Does CDOI Therapy Work?
As an approach to treatment, CDOI is not specifically structured, which makes it unique. Based on the research that suggests no one model of therapy is superior to another in terms of efficacy, CDOI does not utilize any fixed techniques or causal theories but strives to meet the needs of many by drawing from any and all techniques and theoretical frameworks. In practice, this is thought to be beneficial as it can increase the chances of a successful therapy outcome, allow for greater input of personal preference on part of the person seeking help, and thus reduce dropout rates and the risk of an unsuccessful outcome.
This therapy model is grounded in the premise that the best results are achieved when the person in therapy believes the therapist is a good fit and that progress is being made. The approach can be tailored to fit the specific goals of an individual in therapy and can be further characterized by the following principles: 
Plurality of perspective: CDOI does not use any one technique or theory but is open to the incorporation of theoretical models and techniques that will work for each individual person in therapy.
Privileged voice: CDOI therapists ensure that the person in therapy is heard and that their perspective is honored.
Social justice is embraced: By placing value on the perspectives, experiences, and ideas of the person in therapy, CDOI balances the counseling relationship so the therapist and participant are on the same level.
Recovery is expected: CDOI operates according to the assumption that all people can recover from whatever issues they are experiencing. 
Enhancing common therapeutic factors: CDOI founders believe there are three factors common among all treatment modalities that impact positive change. These factors are the person in therapy, the therapeutic alliance, and the restoration of hope. 
Client-directed theory of change: By getting to know the participant's individual ideas about how people might experience change, CDOI therapists can tailor the treatment to match these ideas, a particular aspect of CDOI believed to increase the likelihood of positive change taking place. 
Reliable and valid measures of feedback: CDOI therapists use regular and reliable measurement tools to gather feedback from the people they work with in order to gauge how the treatment process is proceeding. Doing so can help the treatment provider to stay on the right track or redirect treatment as needed, which can have the effect of encouraging people to remain in therapy longer.
Measurement Tools to Track Progress
When CDOI therapy begins, all energy is generally devoted to the development of a strong therapeutic alliance between the therapist and the person in therapy. After getting to know the participant, the therapist can then better choose treatment techniques that may be a good fit for that particular person. As therapy progresses, clinicians use outcome measurement tools to track therapy progress. The Outcome Rating Scale (ORS) is used to measure therapeutic benefits to the person in therapy and the Session Rating Scale (SRS) is used to measure the person's satisfaction with the therapeutic alliance. 
Outcome Rating Scale: The ORS is administered to the participant at the beginning of a therapy session. This tool, composed of four short questions, is used to gauge the progress a person has made since the last session. This information may be useful in helping the therapist determine whether any external influences or environmental situations have delayed or enhanced progress. 
Session Rating Scale: The SRS, administered at the conclusion of a session, is used to assess the person's overall therapy experience. This form of assessment has proven to be an effective measurement of whether the therapeutic relationship is a good one. This scale further allows the therapist to evaluate the current approach being used and decide if a change of course would help the participant experience greater benefit from therapy. This immediate feedback serves both the participant and therapist by allowing therapy to be streamlined, focused in such a way that it may facilitate the desired results as quickly as possible.
Training and Certification
CDOI developers Scott Miller and Barry Duncan provide workshops and training throughout the United States and abroad to those who are interested in learning more about client-directed outcome-informed therapy, including its integration into a therapy practice. Trainings are frequently offered at the International Center for Clinical Excellence in Chicago, Illinois. In addition, workshops and training are provided through The Heart and Soul of Change Project, a training and research organization that aims to improve therapy outcomes through implementation of the PCOMS. 
How Can CDOI Help?
CDOI is generally used in outpatient settings with individuals, couples, and families to treat many different mental health concerns. CDOI is considered to be an effective approach in the treatment of substance abuse issues and may be particularly beneficial when used in drug and alcohol treatment facilities, educational settings, and corporate environments. Because the approach does not focus on any particular issue or utilize only one method, it can be use to treat almost any presenting concern. 
People who have had less success with more structured or limited forms of therapy may find that the collaborative aspect of CDOI is better suited to their needs. 
Concerns and Limitations
According to the SAMHSA National Registry of Evidence-based Programs and Practices listing for PCOMS (CDOI), no adverse effects of this treatment have been identified. A fair amount of research seems to indicate that CDOI is an effective mental health treatment. Studies suggest that when people are able to provide regular feedback that directly impacts the direction of treatment, treatment success rates increase by an average of 65%. In addition, a study conducted by Asay and Lambert (1999) suggested that 40% of the positive change occurring in treatment most likely results from the person's strengths, resources, and relational supports, thus supporting the idea that common factors of therapy, not specific models, are what foster success.
Nonetheless, it is advised that therapists who choose to incorporate CDOI in their work have a diverse and eclectic background to draw from when it comes to treatment modalities, as a familiarity with a variety of theories and techniques is considered an essential aspect of being able to tailor treatment to meet the needs of those seeking help.  
References:
Client directed outcome informed (n.d.). Retrieved from http://www.chcs-me.org/index.php?id=2&sub_id=108
Duncan, B. L., & Reese, R. J. (2015). The partners for change outcome management system (PCOMS): Revisiting the client's frame of reference. Psychotherapy, 52(4). 391-401. Retrieved from https://heartandsoulofchange.com/content/training
Miller, S. (n.d.). Training and consultation. Retrieved from http://www.scottdmiller.com/training-and-consultation
Miller, S. (2009, September 2). What is client-directed outcome-informed clinical work? Retrieved from http://www.slideshare.net/scottdmiller/what-is-client-directed-outcome-informed
Miller, S., Mee-Lee, D., Plum, B., & Hubble, M. A. (2005). Making treatment count: Client-directed, outcome-informed clinical work with problem drinkers. Psychotherapy in Australia, 11(4). Retrieved from http://www.scottdmiller.com/wp-content/uploads/documents/MakingTreatmentCountPsychOz.pdf
Robinson, B. (2009). When therapist variables and the client's theory of change meet. Psychotherapy in Australia, 15(4). Retrieved from http://www.psychotherapy.com.au/fileadmin/site_files/pdfs/Robinson.pdf
The three sisters. (2016). Retrieved from https://heartandsoulofchange.com/content/aboutUs
Training and consulting. (n.d.). Retrieved from https://www.centerforclinicalexcellence.com/training-and-consulting