Increasing The Impact Your Clients Have on The World Around Them
Increasing Your Impact on Your Clients and Their Impact on the World Around Them
Presented by Barry Michels, LCSW, JD and Phil Stutz, MD on 02-07-2014 at 9 a.m. Pacific to 11 a.m. Pacific (2 p.m. Eastern)
Most helping professionals are driven by the same desire: We want to have a positive impact on the lives of our clients. This often means encouraging them to do things that are really difficult, such as taking creative and emotional risks, restraining their worst impulses, and surrendering to things that are beyond their control. The more you can move people to make these radical changes, the more you can help them, the more professional satisfaction you'll feel, and the more successful your practice will be.
There's no escaping it: You have to have an impact on your clients. But how?
As psychotherapists with over 60 years combined experience working with the most influential people in the entertainment industry, Phil Stutz and Barry Michels have devised a sure-fire method of increasing your impact on your clients and their impact on the world around them. The program is based on their New York Times bestselling book, The Tools.
We all know people who have a huge impact. The moment they open their mouths people listen. How do they do it? It isn't how wealthy or attractive they are or how many advanced degrees they have. It's something much more basic. It's the confidence with which they express themselves. People are drawn to confidence—even more than they are to the content of what you have to say.
This web conference will reveal the secret to confidence. You will be introduced to the concept of the Shadow, which acts both as the source of insecurity and as a tool to strengthen a person's confidence. You will leave the presentation with a radical, new understanding of why human beings are insecure, and you will gain specific tools to give them the kind of confidence they never thought possible. You'll be inspired to use this tool in your own life and help others use it in theirs.
This web conference is beginning instructional level and designed to help clinicians:
Identify why every human being feels insecure;
Describe what the Shadow is—and how it is both the cause of insecurity and the solution to it;
Work with the Shadow so you can express yourself confidently in any situation and build a stronger sense of self than you ever thought possible;
Apply this technique to those you treat so they can overcome their insecurities and have a more positive impact on the people around them.
Limitations or Risks: Individuals with psychotic symptoms, difficulty with reality testing, or extreme emotional liability may not be able to benefit from our approach. Their individual therapist is best suited to evaluate that risk.
If you have any questions about this web conference or would like more information, please contact us here.
Event Reviews from Members
These were two of the best speakers I have heard in a long time! They have such an amazing rapport with one another and their positive, yet realistic, approach to this topic was contagious!! - Michelle J Stevens, MA, LPC, NCC, JD
Continuing Education (CE) Information
Two CE credits will be provided by GoodTherapy.org for attending this web conference in its entirety.
GoodTherapy.org is also an Approved Education Provider by NAADAC, The Association for Addiction Professionals (provider #135463). Of the eight counselor skill groups ascribed to by NAADAC, this course is classified within counseling services.
GoodTherapy.org is an NBCC-Approved Continuing Education Provider (ACEPTM) and may offer NBCC-approved clock hours for events that meet NBCC requirements.
GoodTherapy.org, provider #1352, is approved as a provider for social work continuing education by the Association of Social Work Boards (ASWB) www.aswb.org, through the Approved Continuing Education (ACE) program. ASWB Approval Period: March 30, 2016 through March 30, 2019. Social workers should contact their regulatory board to determine course approval. Social workers participating in this course will receive two clinical continuing education clock hours.
GoodTherapy.org is approved by the American Psychological Association to sponsor continuing education for psychologists. GoodTherapy.org maintains responsibility for this program and its content.
GoodTherapy.org, SW CPE is recognized by the New York State Education Department's State Board for Social Work as an approved provider of continuing education for licensed social workers #0395.
Registration Information
Premium Membership with GoodTherapy includes access to this web conference at no cost. Not yet a Premium Member? Mental health professionals can attend this live web conference for $29.95 or access the homestudy recording for $14.95.
Highlights
There are really two levels of this workshop. The first is, we're going to teach you the tools so that you can pass that tool on to your patients to make them more confident. But there's another and frankly more interesting level to the workshop . . . that theories and theoretical orientation don't really matter that much. You might be a cognitive behaviorist. On the other extreme, you might be a psychoanalyst. And that's fine. If you use this tool, no matter what your theoretical orientation is, your patients will feel it. They won't know that you're using the tool, but they will feel that you're on their side and fall passionately in their evolution in a way that they haven't felt before. In short, you'll have a bigger impact on them. - Barry Michels, LCSW, JD
Think of it like this, like if you had a pocket full of pennies and then all of a sudden you reach into the pocket and they've turned into silver dollars. You go, "Whoa, that's like a magic trick." Well, that's exactly what we propose to do, what we're going to teach you for the rest of this seminar. - Phil Stutz, MD
Meet the Presenters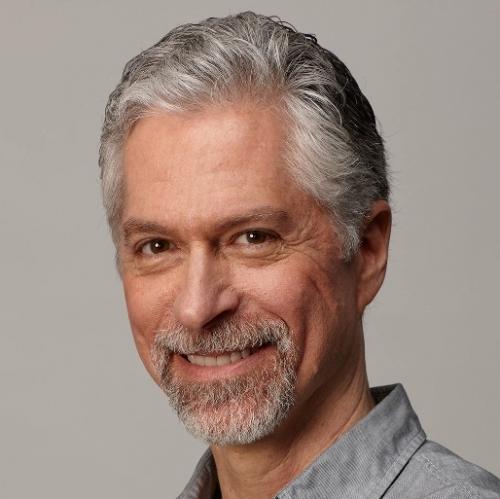 Barry Michels, LCSW, JD
Barry Michels graduated from the University Of California School Of Law in Berkeley, California, in 1979, and he was AB magna cum laude at Harvard College in 1975. In 1984, he graduated from the University of Southern California School of Social Work. He has been employed as a clinical social worker in private practice since 1986 and has been an author under contract with Random House since 2012. He also gives seminars on a variety of subjects related to self-improvement.
Michels has given numerous workshops and speeches at a variety of venues, including 20th Century Fox Television, PSI World Seminars, the University Club of Chicago, Seattle's Third Place Books, the Dr. Oz show, and the ABC News show, Nightline, which filmed one of his workshops. He has been interviewed by TIME magazine, Howard Gordon (the creator and producer of the television series "Homeland"), lifestyle blogger Anne Sage, actors Ron Perlman, Chazz Palminteri, and Kate Walsh, screenwriter Marti Noxon, and comedian Rob Delaney. Barry also writes for a variety of blogs, including inspiremetoday.com and greatist.com.
Barry and Phil created The Tools Sessions series of 12 podcasts that can be found on iTunes and co-authored the bestselling book The Tools.
For more information on Barry and his work, please click here.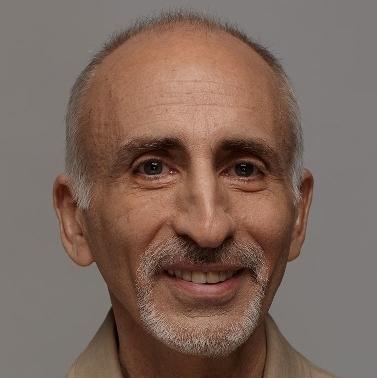 Phil Stutz, MD
Phil Stutz graduated with a Bachelor of Science from City College of New York and received his medical degree from New York University School of Medicine. He completed his internship in internal medicine and a three-year residency in psychiatry at New York Medical College, finishing in 1975. He was board certified as a Diplomate of the American Board of Psychiatry and Neurology in 1977.
Stutz worked as a prison psychiatrist at Rikers Island Prison in New York City for five years and operated a private psychiatric practice in New York City for six years. He relocated to Los Angeles in 1982 and established a private practice that he still maintains today. He has extensive experience working with writers, performers, artists, executives, and entrepreneurs. He has also trained therapists in psychotherapy, leadership, communication, relationships, the use of dreams, and the correct attitude toward success. In addition, he has authored a series of thirty articles for the publication A Real Life, reflecting a tool-oriented, spiritual approach to the issues confronting people trying to find meaning in the modern world.
Stutz created a unique therapeutic system over his 35 years practicing psychotherapy. His initial training was psychoanalytically oriented. He then studied the work of Carl Jung and, eventually, the work of the Austrian philosopher Rudolf Steiner. Phil's system transcends these approaches. It was developed to create results the person in therapy could experience quickly. The power of his system comes from its focus on the hidden forces inside human beings that can enable them to do things they've never done before. He has developed an extensive and practical set of tools to release those forces. They allow the person in therapy to take responsibility for their own growth. Phil is co-author of the best selling book, The Tools.
For additional information about Phil and his work, please visit http://www.thetoolsbook.com
Continuing Education Provider Approvals
GoodTherapy.org is Approved by the American Psychological Association to sponsor continuing education for psychologists. GoodTherapy.org maintains responsibility for this program and its content. GoodTherapy.org received APA approval in May 2011. Events after 2011 may meet APA requirements for Continuing Education credits.

GoodTherapy.org has been approved by NBCC as an Approved Continuing Education Provider, ACEP No. 6380. Programs that do not qualify for NBCC credit are clearly identified. GoodTherapy.org is solely responsible for all aspects of the programs.

This course has been approved by GoodTherapy.org, as a NAADAC Approved Education Provider, for educational credits. NAADAC Provider #135463. GoodTherapy.org is responsible for all aspects of their programming.
546 CE hours and counting!
All are available to GoodTherapy Premium Members at no additional cost.