Identifying and Treating Childhood Emotional Neglect
Identifying and Treating Childhood Emotional Neglect in Adults
Presented by Jonice Webb, PhD on 07-21-2017 at 9 a.m. Pacific (noon Eastern) to 11 a.m. Pacific (2 p.m. Eastern)
"Childhood abuse and neglect" is a phrase therapists use, read, and hear often. In the last decade, the many forms of child abuse have received greater awareness and understanding among the professional community. Clinicians know how physical and emotional abuse can impact a person throughout their life, but the long-term effects of neglect are not as well known. Like abuse, the effects of neglect can manifest in many ways. When a person has experienced childhood emotional neglect (CEN), the impact can be devastating in adolescence and adulthood.
In this two-hour continuing education web conference, Dr. Jonice Webb will discuss the distinct pattern of symptoms characterizing an individual who grew up in an environment where they experienced emotional neglect. Dr. Webb will describe a system for identifying CEN in someone who struggles to remember or describe what they experienced as a child. Attendees will learn strategies for recognizing and targeting CEN in therapy so they can provide the most appropriate help to individuals working to change damaging patterns and develop healthy relationships.
Dr. Webb will describe how childhood emotional neglect is an act of omission because it is a parent's failure to notice, attend to, or respond appropriately to a child's feelings. A child who receives the message that their feelings do not matter may internalize the message that they do not matter. In turn, this can lead to higher instances of shame, counter-dependency, emptiness, self-blame, and self-directed anger. This can create challenges for clinicians when individuals who experienced emotional neglect seek help in adulthood and struggle to explain their experiences or identify explanations for their symptoms.
This introductory instructional level web conference is designed to help clinicians:
List the distinct emotional and mental health patterns that can accompany CEN. 
Discuss how targeting CEN directly can treat the source of a client's presenting complaints, not just the symptoms themselves.
Apply specific strategies to regulate emotion and improve interpersonal relationships.
Develop a shared vocabulary for talking about attachment failure and emotional neglect with individuals in therapy.
Demonstrate an understanding of CEN to develop a therapeutic relationship that works with resistance, aides in retention, and contributes to positive outcomes.
For additional information about this event or our CE grievance procedures, please contact us here.
Event Reviews from Members
I really enjoyed it and had been looking forward to it for weeks. Dr. Webb's work is so relevant to the issues I am seeing within my practice. Her model is the best I have found in addressing and treating adult attachment issues. Her work has quickly become a huge resource for my clients and the foundation treatment model I use with most of my adult clients. - Angie Case, LPC
Continuing Education (CE) Information
Two CE contact hours will be provided by GoodTherapy.org for attending this web conference in its entirety. 
GoodTherapy.org is an Approved Education Provider by NAADAC, The Association for Addiction Professionals (provider #135463). Of the eight counselor skill groups ascribed to by NAADAC, this course is classified within Counseling Services. 
GoodTherapy.org is an NBCC-Approved Continuing Education Provider (ACEPTM) and may offer NBCC-approved clock hours for events that meet NBCC requirements.
This organization, GoodTherapy.org, provider #1352, is approved as a provider for social work continuing education by the Association of Social Work Boards (ASWB) www.aswb.org through the Approved Continuing Education (ACE) program. GoodTherapy.org maintains responsibility for the program. ASWB Approval Period: March 30, 2016 through March 30, 2019. Social workers should contact their regulatory board to determine course approval for continuing education credits. Social workers participating in this course will receive two clinical continuing education clock hours.
GoodTherapy.org is approved by the American Psychological Association to sponsor continuing education for psychologists. GoodTherapy.org maintains responsibility for this program and its content.
GoodTherapy.org, SW CPE is recognized by the New York State Education Department's State Board for Social Work as an approved provider of continuing education for licensed social workers #0395.
GoodTherapy.org, LLC is recognized by the New York State Education Department's State Board for Mental Health Practitioners as an approved provider of continuing education for licensed marriage and family therapists #MFT-0022 and for licensed mental health counselors #MHC-0031.
Registration Information
Premium Membership with GoodTherapy includes access to this web conference at no cost. Not yet a Premium Member? Mental health professionals can attend this live web conference for $29.95 or access the homestudy recording for $14.95.
Meet the Presenter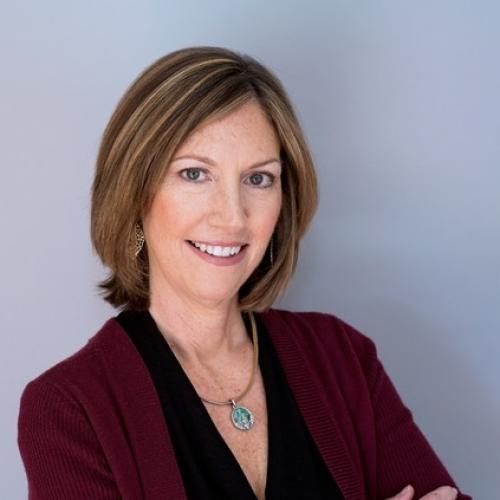 Jonice Webb, PhD
Jonice Webb, PhD is a licensed clinical psychologist. Dr. Webb has directed several large outpatient mental health clinics and is now in private practice in Lexington, Massachusetts where she specializes in treating couples and families.
Throughout the last 25 years of practicing psychotherapy, Dr. Webb noticed a distinct pattern of complaints among clients of disparate backgrounds and presenting symptoms. In searching for the common causal factor among these many clients, she discovered the source: emotional neglect during childhood. Often benign and typically unremembered by the client, Dr. Webb discovered the effects of emotional neglect can nevertheless be identified by the therapist and yield powerful results when targeted directly in treatment.
Dr. Webb has created an online recovery program for childhood emotional neglect. The online program, Fuel Up For Life, consists of a series of educational videos and homework assignments and bi-weekly group calls. The program is designed to be useful as an adjunct to individual or group therapy.
Dr. Webb wrote her first book, Running on Empty: Overcome Your Childhood Emotional Neglect in 2012. She is currently writing her second book about how to deal with the effects of childhood emotional neglect in marriage, parenting, and relationships with the parents who were the original source of the neglect. She has appeared on NPR, Paul Gilmartin's Mental Illness Happy Hour, New England Psychologist, and numerous other podcasts. Dr. Webb also writes a weekly blog on Psych Central's Childhood Emotional Neglect Page.
For more information about Dr. Webb, please visit www.drjonicewebb.com.
* This page contains at least one affiliate link for the Amazon Services LLC Associates Program, which means GoodTherapy.org receives financial compensation if you make a purchase using an Amazon link.
548.5 CE hours and counting!
All are available to GoodTherapy Premium Members at no additional cost.