How to Create a Thriving Therapy Group in Private Practice
How to Create a Thriving Therapy Group in Private Practice
Presented by Diane Webb, LMHC on 07-30-2018 at 9 a.m. Pacific (noon Eastern) to 10:30 a.m. Pacific (1:30 p.m. Eastern)
Due to the expansion of digital marketing, group therapy in a private practice setting has opened up considerably. Now it is easier and more efficient to spread the word about one's professional services beyond one's immediate group of colleagues and clientele. While tried-and-true methods of marketing a therapy group still apply, clinicians can also leverage the power of the internet to create engaging and dynamic therapy groups that meet the clinical needs of their communities.  
In this 90-minute marketing webinar, Diane Webb, LMHC will review best practices to create, market, and nurture therapy groups by blending time-tested strategies with new avenues presented by the digital culture. Diane will also explain how to pick the best type of therapy group for specific skills, talents, and populations and discuss how to apply these strategies to maximize the therapeutic power of the group by integrating clinical methods to target a digital audience. 
Additionally, Diane will discuss the many ways to spread the word about a group to a larger audience with genuineness and warmth. She will also provide specific ways to foster group success through group cohesion, adaptability, and the nurturing of relationships throughout the lifespan of the group.
This intermediate instructional level web conference is designed to help clinicians:
Assess the clinical needs of one's individual caseload and the community as a whole in order to pick the right therapy group. 
Demonstrate how to pre-plan and organize for a therapy group while ensuring long-term success. 
List six effective ways to market a therapy group while disseminating a message designed to attract ideal clients. 
Discuss ways to engage with a prospective client to yield success. 
Select marketing strategies to use for an established group.  
If you have any questions or concerns about this web conference, or would like more information, please contact us here.
Continuing Education (CE) Information
1.5 CE contact hours will be provided by GoodTherapy.org for attending this web conference in its entirety. 
GoodTherapy.org is an Approved Education Provider by NAADAC, The Association for Addiction Professionals (provider #135463). Of the eight counselor skill groups ascribed to by NAADAC, this course is classified within Counseling Services.
Registration Information
Premium Membership with GoodTherapy includes access to this web conference at no cost. Not yet a Premium Member? Mental health professionals can attend this live web conference for $29.95 or access the homestudy recording for $14.95.
Meet the Presenter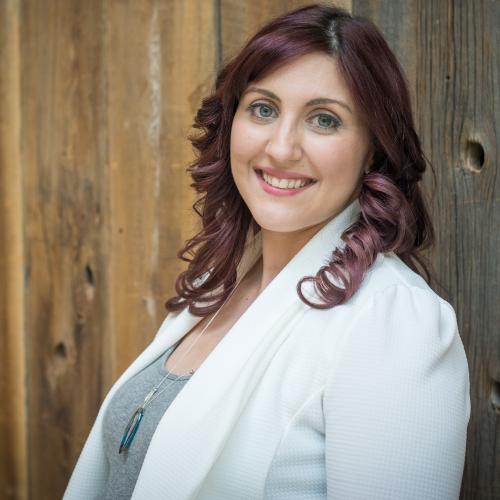 Diane Webb, LMHC
Diane Webb is a licensed mental health counselor in New York. She has worked in the helping profession for over a decade. Diane maintains a private practice in two locations: Ballston Spa, NY and Latham, NY. She earned her master's degree in Psychology/Mental Health Counseling from The State University of New York at New Paltz.
Diane specializes in trauma, anxiety, and overcoming depression, utilizing evidenced-based practices such as EMDR, Mindfulness-Informed CBT, Solution-Focused Therapy, EFT, and Prolonged Exposure Therapy. Diane, who believes effective psychotherapy is tailored to the specific needs of the individual, primarily identifies as a transpersonal therapist (treating the whole person in mind, body, and spirit).
In addition to her private practice, Diane moderates a blog, The Peace Journal, dedicated to helping people adapt lifestyle changes that naturally reduce emotional discomfort and increase tranquility.
For more information about Diane and her work, please follow her on Facebook @DianeWebbLMHC.  
Continuing Education Provider Approvals
This course has been approved by GoodTherapy.org, as a NAADAC Approved Education Provider, for educational credits. NAADAC Provider #135463. GoodTherapy.org is responsible for all aspects of their programming.
546 CE hours and counting!
All are available to GoodTherapy Premium Members at no additional cost.