National Coalition Against Domestic Violence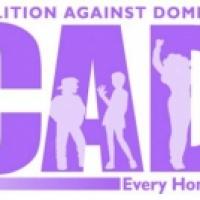 The National Coalition Against Domestic Violence, founded in 1978, is an organization that strives to eliminate domestic violence not only in the home, but also within society at large. NCADV operates a main office in Denver, Colorado and a public policy office in Washington, DC. NCADV is governed by a working Board of Directors consisting of regional representatives and members who are all individual advocates in their communities.
NCADV provides assistance and support to victims of domestic violence through programs implemented at the state, local, and national levels in rural and urban areas. Through awareness campaigns, educational and public policy initiatives, and federal legislation, NCADV works to eradicate the perpetuation and acceptance of domestic violence in our society and to unite all efforts to give shelter and resources to families affected. Working to promote equality at all levels, NCADV's programs serve victims of all lifestyles, races, religious, social, and economic groups.
NCADV has worked with policy makers and legislators to influence change within the court systems to help keep victims of violence safe. NCADV has assisted in the development and passing of the Violence Against Women Act (1994 and 2005) as well as the Domestic Violence Offender Gun Ban (1996). Additionally, NCADV supports survivors within the custodial court systems who are fighting to protect their families from an abusive partner or ex-partner.
NCADV also develops programs to provide assistance beyond basic shelter and resources. NCADV has partnered with The National Endowment for Financial Education to provide survivors with a manual designed to provide financial education and promote financial freedom. NCADV also partners with medical associations to provide survivors of domestic violence with cosmetic reconstructive surgery and cosmetic dentistry services.
All donations to NCADV support the programs and initiatives undertaken by the NCADV that are designed to help create and maintain a safe, protected environment for all women and children. To donate, click here.