Find the Right Clients: Creating a Successful GoodTherapy.org Pr
Find the Right Clients: Creating a Successful GoodTherapy.org Profile
Presented by Noah Rubinstein, LMFT and Dan Fajans on 06-23-2014 at 9 a.m. Pacific to 10:30 a.m. Pacific (1:30 p.m. Eastern)
Listing your practice on GoodTherapy.org is one of the most effective ways to generate referrals for your small business, and the GoodTherapy.org team is your one-stop resource for optimizing your profile listing. This webinar, presented by GoodTherapy.org Founder Noah Rubinstein and Director of Member Services Dan Fajans, will provide specific strategies for maximizing your profile's effectiveness at generating real-world clients.
Dan and Noah's experience working with thousands of therapist profiles has taught them a great deal about what works and, just as importantly, what doesn't work. They have distilled that experience into useful, practical ideas for you to incorporate when creating or updating your profile. While these ideas are very likely to be applicable in your other marketing efforts, this event will focus specifically on how to create a successful profile on GoodTherapy.org. It is a terrific opportunity to make sure you're getting the most out of your profile listing.
This marketing web conference is designed to help clinicians:
Create an engaging, insightful GoodTherapy.org profile;
Identify what people seeking therapy want;
Avoid common mistakes and marketing pitfalls;
Make an emotional connection with online therapy seekers;
Apply strategies to attract more clients through marketing.
This web conference will provide specific suggestions, explain the importance of implementing these marketing strategies, and detail additional services GoodTherapy.org provides for increasing exposure, visibility, and traffic to your GoodTherapy.org profile.
Continuing Education (CE) Information
Please note: This marketing webinar is not a continuing education (CE) event. As such, no CE credit hours will be provided by GoodTherapy.org or GoodTherapy.org's CE sponsor approval organizations for attending this marketing webinar.
To see GoodTherapy.org's upcoming and archived CE events, all available with CE certificates for members, please visit our CE page, here.
Registration Information
Premium Membership with GoodTherapy includes access to this web conference at no cost. Not yet a Premium Member? Mental health professionals can attend this live web conference for $29.95 or access the homestudy recording for $14.95.
Meet the Presenters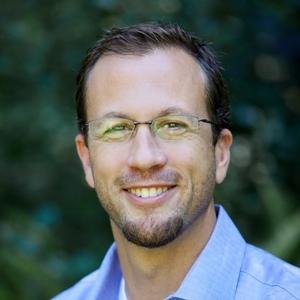 Noah Rubinstein, LMFT
Noah Rubinstein, LMFT, is a licensed therapist and the founder of GoodTherapy.org, one of the largest international directories of mental health providers on the Internet. GoodTherapy.org was launched in 2007 and has grown to receive more than 1.5 million therapist searches per month. Noah has extensive private-practice marketing knowledge and has worked in various social service, counseling, and consultation roles for roughly 25 years, including private practice. He is one of the strongest voices advocating for ethical mental health treatment and challenging the application of the medical and pathology-based models in mental health.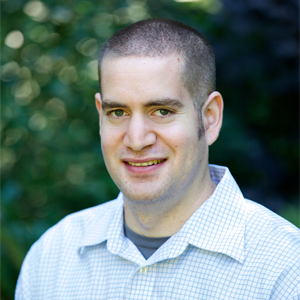 Dan Fajans
Dan Fajans has been helping therapists market their practices as part of the GoodTherapy team since 2012. He has served on the member support team in several capacities, and in his current role, he acts largely as a liaison between therapist members and the executive team. He is an enthusiastic advocate for members and takes great satisfaction in helping people make meaningful connections with therapists.
Continuing Education Provider Approvals
This course has been approved by GoodTherapy.org, as a NAADAC Approved Education Provider, for educational credits. NAADAC Provider #135463. GoodTherapy.org is responsible for all aspects of their programming.
546 CE hours and counting!
All are available to GoodTherapy Premium Members at no additional cost.