Build Your Private Practice with Ease
Build Your Private Practice with Ease: Turn Around 5 Innocent Mistakes that Keep Your Ideal Clients from Calling
Presented by Keri Nola, LMHC on 10-27-2014 at 9 a.m. Pacific to 11 a.m. Pacific (2 p.m. Eastern)
Practice building doesn't have to be a frustrating roller coaster ride. Did you know that there are actually specific strategies and formulas that work consistently when you use them? Your ideal clients are waiting for you, but first you need to tweak a few aspects of your perspective and marketing plan so they can find you … then practice-building can become a fulfilling, creative adventure, and you can make a living doing the work you love.
This web conference is for you if:
You have ever felt frustrated or overwhelmed in the process of building or growing your private practice.
You want to stop guessing at what works to get ideal clients in your office, and develop a reliable strategy that consistently keeps your phone ringing.
You want to make a living doing work you love without hustling for clients or relying solely on managed care for the success of your practice.
You will learn:
How to grow a full, profitable practice and maintain it without relying on insurance companies or an advanced degree in marketing.
How to transform five innocent mistakes that keep your ideal clients from calling for your help.
The single best way to put your marketing on auto-pilot so your practice builds itself while you are doing the work you love.
Continuing Education (CE) Information
2.0 CE credits will be provided by GoodTherapy.org for attending this web conference in its entirety. GoodTherapy.org is also an Approved Education Provider by NAADAC, The Association for Addiction Professionals (provider #135463). Of the eight counselor skill groups ascribed to by NAADAC, this course is classified within counseling services.
Registration Information
Premium Membership with GoodTherapy includes access to this web conference at no cost. Not yet a Premium Member? Mental health professionals can attend this live web conference for $29.95 or access the homestudy recording for $14.95.
Meet the Presenter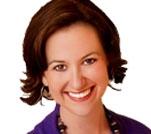 Keri Nola, LMHC
Keri Nola is a radio host, best-selling author, coach for healing professionals, and psychotherapist who has developed and maintained a thriving private practice over the past ten years. Her practice in Central Florida integrates holistic methods for healing and recovery from complex trauma and dissociation. Keri is also founder of the Design Your Ideal Practice Coaching Academy, a virtual program supporting therapists around the world in building rewarding and profitable practices that allow them to make a difference and make a living doing the work they love. To learn more, visit www.kerinola.com.
Continuing Education Provider Approvals
This course has been approved by GoodTherapy.org, as a NAADAC Approved Education Provider, for educational credits. NAADAC Provider #135463. GoodTherapy.org is responsible for all aspects of their programming.
546 CE hours and counting!
All are available to GoodTherapy Premium Members at no additional cost.