Build and Market an Insurance-Based Private Practice
How to Build an Insurance-Based Private Practice and Market to Medical Professionals
Presented by Alison Pidgeon, MA, LPC on 03-27-2017 at 9 a.m. Pacific (noon Eastern) to 11 a.m. Pacific (2 p.m. Eastern)
Clinicians who are new to private practice often question whether or not to accept insurance. Even experienced clinicians wanting to diversify their revenue stream may consider modifying their private-pay practices by taking insurance but may also feel overwhelmed by the process. Accepting insurance can enable clinicians to receive referrals from insurance companies and create a bigger pool of clients who can afford to come for services.
During this 90-minute marketing webinar, Alison Pidgeon, MA, LPC will discuss how she developed a 95% insurance-based group private practice. When first starting out, Alison discovered the insurance process had a steep learning curve; she now works to educate other clinicians about how to avoid making the same mistakes she did when billing insurance. She will share the ins and outs of how to take insurance in your private practice, including where to start, insurance terminology, and how to ensure proper billing reimbursement.
Alison will also lead attendees through the step-by-step process of marketing to the medical community to increase referrals from primary care physicians and other medical professionals. Clinicians often wonder how to get the attention of medical clinicians and get past the sometimes disinterested responses from their front office staff. Alison will share her strategies for making the connections that build the foundation for a thriving insurance-based private practice and successfully marketing it to medical professionals.
This introductory web conference is designed to help clinicians:
List the step-by-step process of how to get credentialed with insurance companies.
Explain the basics of the insurance billing and paperwork process.
Describe how to read an insurance explanation of benefits form and what to do if there is a problem.
Identify strategies to get a "foot in the door" at medical professional offices.
Demonstrate how to communicate with medical professionals, including following up to nurture the referral relationship.
If you have any questions or concerns about this web conference or would like more information, please contact us here.
Event Reviews from Members
Very thorough. Good information covered. - Linda Lawless, LPC
Very useful for therapists who would like to accept insurance. - Margaret Lundrigan, PsyD, LCSW
Continuing Education (CE) Information
CE contact hours will be provided by GoodTherapy.org for attending this web conference in its entirety.
This course has been approved by GoodTherapy.org, as a NAADAC Approved Education Provider, for 1.5 CE hour. NAADAC Provider #135463, GoodTherapy.org, is responsible for all aspects of this programming. Of the eight counselor skill groups ascribed to by NAADAC, this course is classified within legal, ethical, and professional development.
It is incumbent upon the member to verify whether or not this webinar fulfills the CE requirements for their license by the state, board, or licensing body to which they submit their CE certificate(s).
Registration Information
This marketing webinar is available at no cost to GoodTherapy.org members.
Meet the Presenter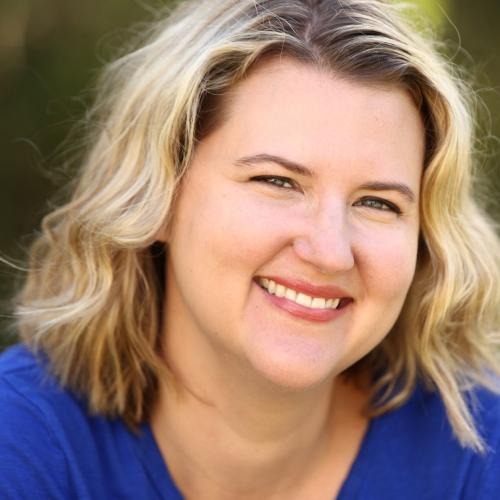 Alison Pidgeon, MA, LPC
Alison Pidgeon, MA is a licensed professional counselor and the owner of Move Forward Counseling in Lancaster, PA. She employs four therapists and a virtual assistant in her women's issue-focused group practice.
Once a director at a community mental health clinic, Alison took the brave leap into full-time private practice. What started out as a solo private practice quickly grew into a group practice. Now in her second year, Alison is on track to quadruple her practice's gross profits and surpass the six-figure mark. Most of all, she was able to achieve this while operating a practice whose clientele is 95% insurance based.
Now Alison has joined with Joe Sanok, from Practice of the Practice, as a consultant for other private practice owners. She loves being an entrepreneur and helping others achieve their dream of being their own boss. Alison's specialties as a consultant include educating other clinicians about how to have an insurance-based practice and how to grow a solo practice to a group practice.
In addition to her work as a counselor, Alison authors a regular column in a local lifestyle magazine, Susquehanna Style, discussing issues related to mental health. She has also been featured on the Practice of the Practice podcast and The Therapist Experience podcast.
Continuing Education Provider Approvals
This course has been approved by GoodTherapy.org, as a NAADAC Approved Education Provider, for educational credits. NAADAC Provider #135463. GoodTherapy.org is responsible for all aspects of their programming.
546 CE hours and counting!
All are available to GoodTherapy Premium Members at no additional cost.