7 Marketing Strategies for Starting a Private Practice
7 Marketing Strategies for Starting a Private Practice
Presented by Sherry Shockey-Pope, LMFT on 12-10-2018 at 9 a.m. Pacific (noon Eastern) to 10:30 a.m. Pacific (1:30 p.m. Eastern)
In graduate school, mental health professionals learn many different therapeutic theories and interventions. They gain face-to-face hours with clients and practice charting skills. However, they rarely get any information in school about how to create an ethical, successful private practice business. 
This lack of business-building knowledge may result in new clinicians heading for jobs with nonprofits and governmental agencies. While important, a career in an agency may not allow for a counselor's creativity, vision, freedom, or ability to work with the clients they can most effectively treat. Additionally, when a clinician decides to start a private practice, the business may struggle because the clinician is not sure what to do and when to do it.
In this 90-minute marketing webinar, Sherry Shockey-Pope, LMFT will explain the following seven marketing strategies for building a successful private practice:
Start building the foundation of your practice in graduate school.
Blog, blog, blog, and then blog some more.
Target your marketing efforts toward your ideal client.
Build relationships with key people in your community.
Create a practice website and keep it updated.
Get organized and stay that way (saving time and money).
Identify social media Dos and Don'ts for growing your practice.
This introductory instructional level web conference is designed to help clinicians:
 List five of the 11 foundational steps that graduate students can take to build a private practice, even before graduation.
 Utilize time to increase profits while providing excellent services to clients.
 Create foundational relationships to increase referrals in ethical ways.
 List three website basics that every private practice therapist should know.
 Explain the legal and ethical standards of marketing and advertising through social media.  
If you have any questions or concerns about this web conference, or would like more information, please contact us here.
How the Web Conference Works
Before the scheduled event, all registered attendees will be sent a reminder email from GoodTherapy with specific instructions on how to log in to the web conference center, as well as links to optional handout materials if applicable.
To attend the event, registered attendees will log in to the web conference center using a computer or device (smartphone or tablet with internet access) and calling into the teleconference line on a phone. Attendees will be able to ask live audio questions via phone and/or submit text chat questions via their computer or device. Attendees who are logged in to the event center will be able to see the live streaming video and/or document sharing. Alternatively, attendees may dial into the teleconference line only, though attendees dialing in by phone only will be unable to ask questions.
At the conclusion of this event, participants will receive an email with information about how to request a CE certificate in the GoodTherapy Member's Area. To confirm attendance, participants must enter the start and end codes announced at the beginning and end of the live presentation. Participants will also be prompted to complete an online survey evaluating the event. Participants will need to complete this online survey within six days after the event. Once completed, participants will be able to download a copy of their CE certificate instantly.
For additional information about this event or our CE grievance procedures, please contact us here. 
Continuing Education (CE) Information
1.5 CE contact hours will be provided by GoodTherapy for attending this web conference in its entirety.
GoodTherapy is an Approved Education Provider by NAADAC, The Association for Addiction Professionals (provider #135463). Of the eight counselor skill groups ascribed to by NAADAC, this course is classified within Counseling Services.
Registration Information
Premium Membership with GoodTherapy includes access to this web conference at no cost. Not yet a Premium Member? Mental health professionals can attend this live web conference for $29.95 or access the home-study recording for $14.95.
Meet the Presenter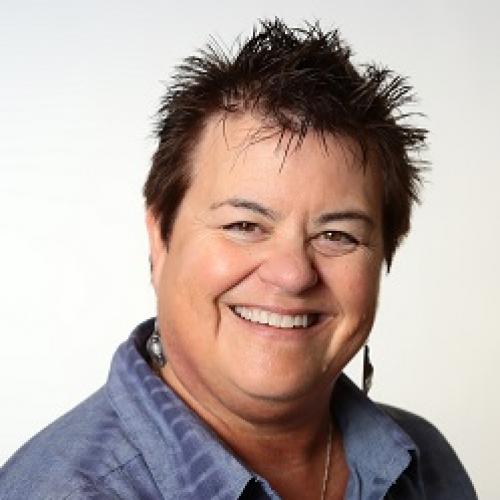 Sherry Shockey-Pope, LMFT
Sheralyn (Sherry) Shockey-Pope, LMFT is Chief Operations Officer and co-owner of Central Counseling Services, a successful and vibrant group practice in Riverside, California. She has been licensed since 2000. Her group practice serves about 625 clients, or over 1,250 client sessions monthly. Sherry oversees the day-to-day operation of the practice in two locations and directly supervises associates and support staff. Sherry has a strong passion for training, and she provides clinical training in intimate partner violence, self-care for therapists, and mental health for county social workers. 
Sherry created Therapist Practice in A Box to help graduate students and newly licensed clinicians to build their foundation in business. She also coaches therapists in creating profitable and flourishing practices.
Sherry authored Therapist Practice in a Box: The Ultimate Guide to Building a Successful Practice, with the hope of saving therapists a great deal of time, frustration, and money. Sherry believes in reaching out and joining with other therapists to create thriving, healthy communities.
* This page contains at least one affiliate link for the Amazon Services LLC Associates Program, which means GoodTherapy receives financial compensation if you make a purchase using an Amazon link.
Continuing Education Provider Approvals
This course has been approved by GoodTherapy.org, as a NAADAC Approved Education Provider, for educational credits. NAADAC Provider #135463. GoodTherapy.org is responsible for all aspects of their programming.
546 CE hours and counting!
All are available to GoodTherapy Premium Members at no additional cost.