5 Strategies for Building a 6-Figure Private Practice
5 Strategies for Building a 6-Figure Private Practice
Presented by Jennifer Sneeden, LMFT on 04-09-2018 at 9 a.m. Pacific (noon Eastern) to 10:30 a.m. Pacific (1:30 p.m. Eastern)
In the past year, the way people research and select a therapist has changed dramatically. Because of this, the way psychotherapists market their practices must change as well. In order to build and maintain a thriving practice, clinicians need to incorporate the most effective contemporary marketing strategies available.
In this 90-minute marketing webinar, Jennifer Sneeden, LMFT will share current strategies for clinicians that, when even one or two are applied, have the potential to increase their income, fill their schedule, and build a thriving therapy practice. Topics Jennifer will cover include:
The "6-Figure Formula" for building a private practice
Aligning private practice marketing with the way individuals select a therapist
Positioning clinicians as trusted authorities with individuals seeking therapy
The one productivity strategy that will allow clinicians to work less and earn more
Overcoming the biggest marketing problem most counselors face and attracting ideal clients
Two secrets from successful private practices that may dramatically increase profits
This marketing webinar is designed to help clinicians:
Apply current tactics and trends to marketing psychotherapy practices.
Analyze the client journey and its implications for psychotherapists.
Summarize strategies for attracting clients and increasing revenue.
Compare the effectiveness of approaches to marketing a psychotherapy practice. 
List the four key elements of highly profitable private practices.
If you have any questions or concerns about this web conference, or would like more information, please contact us here.
Continuing Education (CE) Information
1.5 CE contact hours will be provided by GoodTherapy.org for attending this web conference in its entirety. 
GoodTherapy.org is an Approved Education Provider by NAADAC, The Association for Addiction Professionals (provider #135463). Of the eight counselor skill groups ascribed to by NAADAC, this course is classified within Counseling Services.
Registration Information
Premium Membership with GoodTherapy includes access to this web conference at no cost. Not yet a Premium Member? Mental health professionals can attend this live web conference for $29.95 or access the homestudy recording for $14.95.
Meet the Presenter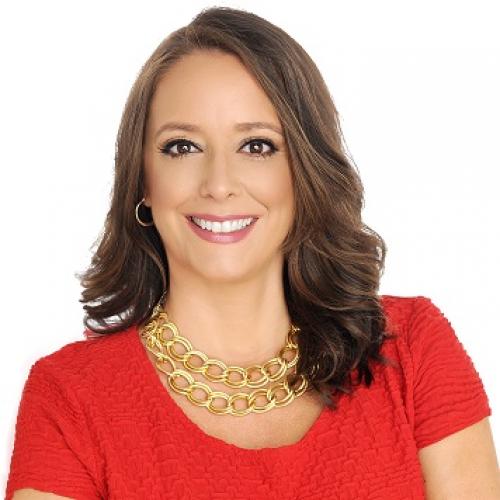 Jennifer Sneeden, LMFT
Jennifer Sneeden, LMFT is dedicated to helping counselors and therapists build thriving therapy practices. She is the founder of Thriving Therapy Practice and the author of two books, including Building a 6-Figure Private Practice. Since 2009, Jennifer has worked with counselors and therapists all over the world to help them attract more clients, increase their incomes, and become profitable doing what they love.
Jennifer's work has been featured on CBS, CNN, Worth Magazine, The Boston Globe, and The Miami Herald.
In addition to her live events and online training programs, Jennifer offers "Done-for-You" marketing services for psychotherapists. More information about her work can be found at www.thrivingtherapypractice.com
Continuing Education Provider Approvals
This course has been approved by GoodTherapy.org, as a NAADAC Approved Education Provider, for educational credits. NAADAC Provider #135463. GoodTherapy.org is responsible for all aspects of their programming.
546 CE hours and counting!
All are available to GoodTherapy Premium Members at no additional cost.