A step-by-step guide to finding your ideal therapist
Are you looking for mental health help with counseling but don't know where to start? It can feel daunting and overwhelming. Here's a step-by-step guide to finding the right care for you.
Insurance or Self-Pay? In-person or Online?
First, figure out a couple of things. Do you want to use insurance or are you willing to self-pay? Think also about whether you are looking to find your mental health help in in-person sessions or online therapy. Some clinicians provide both in-person and online counseling, while others only provide online counseling, and still others only provide in-person therapy. As a side note, with teletherapy, you have a wider pool of therapists to choose from, because you are no longer confined to just those near you. You can now choose any therapist in your state, as long as they are licensed to practice in that state. For example, my practice is based in San Antonio, TX, but with teletherapy, I can see any client in the whole state of Texas. The format of therapy and your preferred method of payment will inform your search so it's helpful to have an idea at the outset.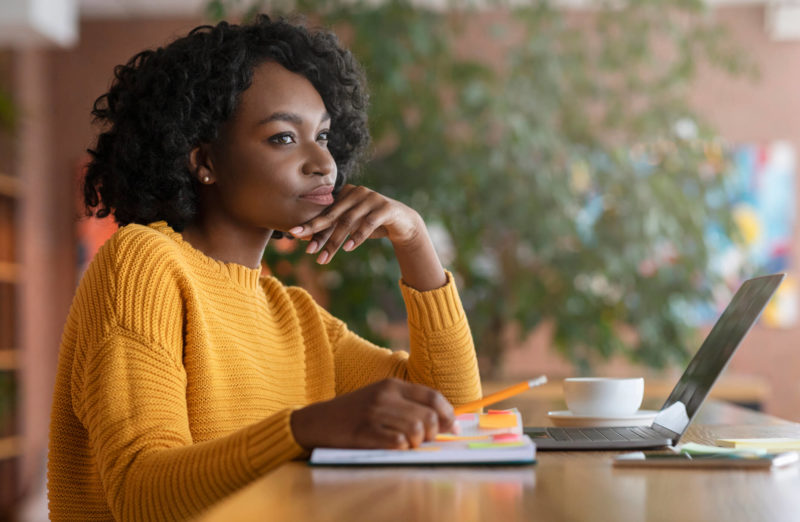 Will Your Insurance Cover Your Therapy?
If you want to go the insurance route, go to your insurance's website and search for an in-network provider. Look for the "behavioral health" section of an insurance's website and search through a directory of providers. This is probably the most straightforward way to search for a provider that accepts your insurance. The downside to this way of searching is that the directory is simply a list of names, credentials, and addresses. The directory does not provide any information that gives you a sense of what each person is like as a clinician – which is often important for many before they are willing to pick up the phone. From this list, you have to do your own googling to find out more about them.
Search Online for a Therapist to Best Fit Your Needs
Alternatively, you can go to reputable online therapist directories like Good Therapy and search for mental health help clinicians. You can also download counseling apps, such as BetterHelp, Talkspace, or Alma and look for a therapist. The benefit of this type of search is that you can immediately get a sense of what each is like from what they include in their profiles, and you can also put a face to the name as most include their pictures. Most also include information about whether they accept insurance and which ones. With this route, you will have to set your own filters to find a clinician that will accept your desired form of payment (insurance vs. self-pay).
What Do All of the Credentials Mean?
Right about now in the process, you might be confused with all the different credentials: MD, PhD, LMFT, LPC, LMSW…which one do I want? Here is a quick breakdown.
MD's in this case are Psychiatrists, who are physicians who specialize in mental or behavioral illnesses. They can prescribe medication, provide psychiatric tests, and some offer psychotherapy.
PhD's are Psychologists, who focus on one area of psychology, including educational, child, clinical, or counseling. They offer mental health and psychological testing, and most offer psychotherapy.
Master's-level clinicians, which include Licensed Marriage and Family Therapists (LMFT), Licensed Professional Counselors (LPC), and Licensed Master Social Worker (LMSW), are clinicians who focus on providing psychotherapy.
Unless you are specifically looking for someone who can prescribe medication, in which case you need a Psychiatrist, you don't need to be too bogged down by which type of credential the clinician has, as much as making sure you feel comfortable with the clinician's approach and style. For example, some clinicians have an interactive and engaging style, while others have a more reserved style. Whether there is a match between your therapist's style and what you're looking for is something that you will most likely be able to only tell once you've spoken to them a little – and that brings us to the next step.
Ask for a Phone Consultation
Then, once you have narrowed down your search to a few clinicians, it's time to reach out to them. You will need to reach out to find out if they are even accepting new clients. If they are, most offer a brief phone consultation before meeting to connect and get to know one another a little bit. These phone consultations typically are offered free of charge. They will want to know a little bit of what you want to work on, and this is a chance for you to see if you feel comfortable talking to them.
Get Ready for Your First Session
Finally, once you find the clinician who meets your criteria and is available, get ready for your first session. Think about what you want to get out of the session – and go in with an open mind. Some people know right away if a therapist is going to be a fit for them, while others need a few sessions to feel them out. Either way, this is your therapy, your life – do what feels right for YOU.
And there you have it. I hope you find the right therapist for you. With the right clinician, therapy can be a deeply rewarding journey with long-term benefits.
The GoodTherapy Registry might be helpful to you. There are thousands of Therapists listed with GoodTherapy who would love to walk with you on your journey. Find the support you need today.

The preceding article was solely written by the author named above. Any views and opinions expressed are not necessarily shared by GoodTherapy.org. Questions or concerns about the preceding article can be directed to the author or posted as a comment below.