Alynn Cauldwell, LMFT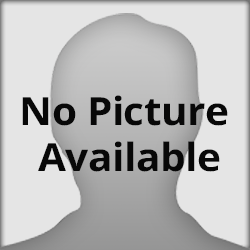 Accepting new clients - Contact me!
Professions:
Marriage & Family Therapist
License Status:
I'm a licensed professional.
Primary Credential:
Licensed Marriage and Family Therapist - LMFT# 46635
Verified Credentials
Accepting new clients - Contact me!
Visit Website
I am an in-network provider for:
Fees: Please call for a free phone consultation. My typical per session fee is $140.00 per 50 minute hour. I am currently on the CIGNA insurance panel and am considered an out of network provider for many other insurance companies. As an out of network provider I will provide you with the necessary documentation to take to your insurance company for reimbursement. Please check with your insurance provider for eligibility for out of network providers.

Cash and all major credit cards accepted for payment.
Reduced fee services may available on a limited basis according to income level and necessity.
Evening Availability
I am a licensed marriage and family therapist and certified yoga instructor. In my practice I utilize many therapeutic modalities including talk therapy, EMDR (Eye Movement Desensitization and Reprocessing), CBT(Cognitive Behavioral Therapy), DBT(Dialectical Behavioral Therapy), brief solution focused therapy, psychodynamic theory, mindfulness and meditation, and yogic breathing. As humans we want to be happy, to be loved, to be accepted, to have satisfying relationships, and to enjoy life. I use different therapeutic modalities to help you to heal so you can get back to feeling good about yourself and your life.
Email or Call Alynn Cauldwell, LMFT at 1-800-651-8085 ext. 40083
More Info About My Practice
I view and treat each person as a unique individual, who brings their own strengths and capabilities to therapy. I believe that relationships are a powerful tool for emotional healing. I offer a safe space for you to navigate difficulties that may be holding you back from truly enjoying your life. I believe therapy offers insight into our true desires, empowering us to make a deeper connection with ourselves and others. Within the context of the therapeutic relationship, people learn how to develop communication skills and cultivate more meaningful relationships with loved ones and themselves.
Specific Issue(s) I'm Skilled at Helping With
I specialize in EMDR therapy to aid you in resolving past trauma related to difficulties you may be experiencing in your present lifesuch as PTSD, Anxiety, Depression, Grieving, Relationship Issues, and Substance Abuse.
How Psychotherapy Can Help
Psychotherapy is a collaborative treatment based on the relationship between an individual and a therapist. Grounded in dialogue, it provides a supportive environment that allows you to talk openly with someone who is objective, neutral and nonjudgmental. You and I will work together to identify and change the thought and behavior patterns that are keeping you from feeling your best. By the time you are done, you will not only have solved the problem that brought you in, but you will have learned new skills so you can better cope with whatever challenges arise in the future.
Clinical Supervision
Individual Therapy & Counseling
Abuse / Abuse Survivor Issues
Addictions and Compulsions
Adjusting to Change / Life Transitions
Aging and Geriatric Issues
Anger
Anxiety
Bipolar
Body Image
Breakup
Career Choice
Codependency / Dependency
Communication Problems
Compulsive Spending / Shopping
Depression
Divorce / Divorce Adjustment
Drug and Alcohol Addiction
Dual Diagnosis
Emotional Abuse
Family of Origin Issues
Fear
Grief, Loss, and Bereavement
Infidelity / Affair Recovery
Internet Addiction
Life Purpose / Meaning / Inner-Guidance
Mood Swings / Mood Disturbance
Panic
Phobias
Posttraumatic Stress / Trauma
Relationships and Marriage
Seasonal Affective Disorder (SAD)
Self-Actualization
Self-Care
Self-Confidence
Self-Esteem
Social Anxiety / Phobia
Somatization
Stress
Trust Issues
Women's Issues
Cognitive Behavioral Therapy (CBT)
Dialectical Behavioral Therapy (DBT)
Eye Movement Desensitization and Reprocessing Therapy (EMDR)
Gottman Method
Humanistic Psychology (humanism)
Integration of different therapy models
Mindfulness-Based Interventions
Other - Not Listed Here
Person-Centered Therapy (Rogerian Therapy)
Solution-Focused Brief Therapy (SFBT)
Yoga Therapy
---
By using this site, you signify your assent and agreement to the Terms of Service.