Seeking the Best Websites for GoodTherapy.org's Top 10 Awards!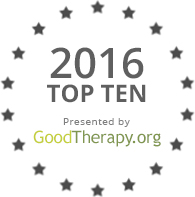 GoodTherapy.org is seeking the best resources on the web for psychology, mental health, therapy, and wellness topics. At the end of each year, GoodTherapy.org recognizes the best websites in a variety of categories--such as anxiety, depression, grief and loss, and ethics--with GoodTherapy.org's Top 10 Award. The criteria used to select the top 10 websites in each category include quality and depth of content, presentation, functionality, and impact.
Please take a moment to submit websites that you think are deserving of recognition. We especially wish to recognize other websites that, like GoodTherapy.org, highlight the importance of therapy and mental health care and support ethical psychotherapy practices. Your suggestions will help us find and recognize the best sites.
Submit Your Recommendations Today!