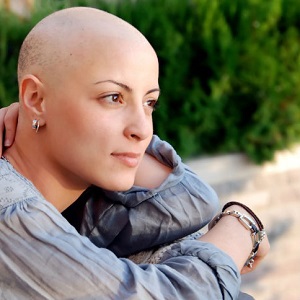 "Anna" is a 48 year-old woman who finished chemotherapy for ovarian cancer about a month ago. She came to see me because she was feeling "kind of depressed" and had very little energy. Prior to her diagnosis, Anna was working full time as a middle school teacher. She was married and a mother of two teenagers. She described herself as hardworking and someone who "got things done." Anna initially thought she would go back to teaching part-time after her treatment was finished, and was very disappointed when it now seemed impossible. She wondered why she wasn't able to do the things she thought she should be able to do, i.e., why wasn't she back to "normal?"
What is wrong with Anna? The answer: nothing, except her perception of how things should be. Whenever someone uses the word should, I wonder who the should represents. Usually, it is someone other than the person speaking, often an anonymous they. For example, who is the best person to decide when someone is ready to go back to work after treatment? The person's boss? His/her family? The doctor? How about the person who knows his/her body the best?
I see women in my office every week who are, prior to their cancers, high achieving, driven, and successful, whether in paid employment or not. Somewhere along the way during their treatment (and probably their life), they get the message that everyone else handles things better than they do and they are the only one who isn't at 100% within a month after treatment. Where does that come from?
patient
and
kind to themselves
, that they have been through a lot, and that they know they are doing the best they can. This difference is always surprising to them, and they cannot come up with a reason why they treat themselves differently than they do their friends—yet it is universal. I don't know what this says about our society and the notion of Superwoman, but it is the last thing that people who are trying to recover from cancer need to add to their situation.
Why are women so hard on themselves and so kind to others? How many of us go to the doctor when we first start having symptoms? We certainly get our children to the doctor as soon as they are ill. Is it more important to take care of others than ourselves? Careful–this is somewhat of a trick question, depending on how you think.
The truth is we have to take care of ourselves first; for if we don't, we will be unable to care for those we love. There is a reason it is requested that you put your own oxygen mask on first, on an airplane—you can't help someone else if you're not breathing! Cancer is a huge reminder of the need to care for ourselves. However, the care doesn't stop with the last day of treatment. Cancer is a very large detour in the road of your life. You are still you, but your body may have some different needs now, and you need to listen to it. You don't get points for pushing yourself too hard. In fact, you'll pay for it the next day. The "new normal" for you may end up being similar to what was normal for you before, or it may be very different. Either way, give yourself credit for getting there, and treat yourself the way you would treat a friend.
© Copyright 2011 by Norma Lee, MA, MD, LMFT, therapist in Bellevue, Washington. All Rights Reserved. Permission to publish granted to GoodTherapy.org.
The preceding article was solely written by the author named above. Any views and opinions expressed are not necessarily shared by GoodTherapy.org. Questions or concerns about the preceding article can be directed to the author or posted as a comment below.