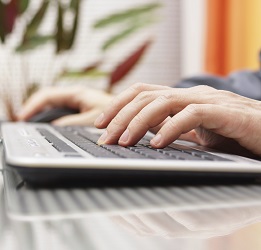 A federal judge in New York recently overturned the conviction of Gilberto Valle, a police officer charged with kidnapping and other crimes because of his behavior on Internet chat rooms. Under the web alias Girlmeat Hunter, Valle had chatted with others about his fantasies of sexual torture, kidnapping, and cannibalism. When Valle was first convicted, his lawyers and free speech advocates argued that he had been convicted of thought crimes and that the conviction was a serious blow to free speech.
There was no evidence that any of the women Valle discussed were actually harmed, and the married father insisted it was all just fantasy. The judge said that the behavior constituted "fantasy role play," and converted the original Valle verdict into an acquittal. The judge did uphold one conviction of illegally gaining access to a law enforcement computer and ordered Valle to stay away from the Internet and to avoid witnesses who had testified against him at trial.
Sexual fantasies are common, and this topic was addressed in a recent blog post by a GoodTherapy.org sex and sexuality topic expert. The post discusses the common, healthy nature of sexual fantasies and the fact that many people would never act them out.
Tinder, a popular dating app that lets users interact with potential dates who show an interest in the user, is among the most popular dating tools. Users swipe left for people they're not interested in, and right for those they'd pursue. According to a new study, this approach reduces feelings of rejection, and people who had just used Tinder saw a 12% boost in "romantic optimism." 
A study has found that people with narcissism are more likely to apply for jobs in management, and that they have more success in interviews than people without narcissistic tendencies. After evaluating 3,200 job candidates, the study found that people with narcissistic characteristics prefer management jobs because such jobs confer status, dominance, power, and authority. 
Earlier this year, Kesha, a popular singer-songwriter, checked into rehab for disordered eating habits. In an interview with Teen Vogue, she emphasizes the importance of self-love, saying, "My whole message is to love who you are and accept all your beautiful imperfections. When I felt I was slipping into unloving territory with myself, I knew I had to listen to my own advice and correct it." 
A new study has found a correlation between sexting and sexual behavior in middle schoolers. Using a survey of 1,200 Los Angeles middle schoolers, the study found that 20% had received a sext, and 5% had sent one. Those who received a sext were six times more likely to be sexually active, and those who had sent a sext were four times more likely to be sexually active.
Teens really are paying attention when their parents teach them to drive, according to a new study. The study compared parents who were given online instructional training for six months to parents who did not receive such training. Teens whose parents received training on how to teach the teens to drive were 65% less likely to fail a road driving test. 
Sustiva, a common HIV drug, may increase users' suicide risk, a study has found. The study evaluated data from four HIV drug trials, looking at 3,200 men who had taken Sustiva and 2,100 who had not. They found that Sustiva doubled the risk of suicidal feelings. Sixty-two total users had suicidal thoughts or behaviors, and 47 of those people took Sustiva. 
© Copyright 2014 GoodTherapy.org. All rights reserved.
The preceding article was solely written by the author named above. Any views and opinions expressed are not necessarily shared by GoodTherapy.org. Questions or concerns about the preceding article can be directed to the author or posted as a comment below.