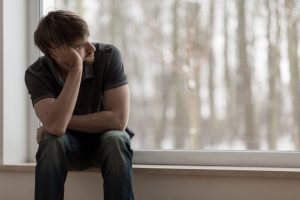 Bullying has long-lasting negative effects that may extend into adulthood, according to two new studies. One study, published in the journal Pediatrics, links bullying in fifth grade to depression and substance abuse in high school. A separate study, published in the journal Psychological Science, found male bullies and their victims are more vulnerable to mental and physical health problems in their 30s.
Bullying: Risk Factor for High School Health Issues?
For the study published in Pediatrics, researchers analyzed data on 4,297 students. The data was collected from 2004-2011, when students were in fifth through 10th grade. Forty-four percent of students were of Latin American descent; 22% were white; and 29% were African-American. The data spanned three cities: Los Angeles, California; Houston, Texas; and Birmingham, Alabama.
Researchers found sexual minorities, students with chronic illnesses, and boys were more likely to experience bullying in fifth grade. Ethnicity/race, age, obesity, and family socioeconomic factors did not appear to play a role in bullying risk.
Twenty-four percent of 10th graders used alcohol, with 15.2% reporting marijuana use and 11.7% using tobacco. Female sexual minorities were more likely to use marijuana and tobacco, but the same was not true for male sexual minorities. Sexual minority status was also linked more strongly to alcohol use in girls, though it also increased the use of alcohol among boys.
The study's authors say their data points to the need for more effective interventions to stop bullying among children. They emphasize that these findings can also provide important clues as to why some student experience depression or substance abuse.
How Bullying Affects Victims in Adulthood
The study published in Psychological Science gathered data on 305 men enrolled in the Pittsburgh Youth Study. Participants had an average age of 32 years and participated in a range of behavioral, psychological, and social assessments beginning in first grade. More than half of participants were African-American, and almost 60% came from families that received some form of public financial assistance.
Researchers averaged data on bullying provided by participants and their guardians when the participants were 10-12 years old. Both bullies and their victims experienced negative outcomes in adulthood.
Men who bullied others were more likely to behave aggressively, smoke tobacco and marijuana, and report high levels of stress in adulthood. Bullying victims were more likely to report financial difficulties, to experience unfair treatment, and to be pessimistic. Neither bullies nor their victims experienced an increase in inflammation or metabolic syndrome—two significant predictors of poor health.
References:
Bullying's lasting impact. (2017, May 8). Retrieved from https://www.eurekalert.org/pub_releases/2017-05/uod-bli050817.php
Childhood bullying linked to health risks in adulthood. (2017, May 9). Retrieved from https://www.eurekalert.org/pub_releases/2017-05/afps-cbl050817.php
Matthews, K. A., Jennings, J. R., Lee, L., & Pardini, D. A. (2017). Bullying and being bullied in childhood are associated with different psychosocial risk factors for poor physical health in men. Psychological Science. doi:10.1177/0956797617697700
© Copyright 2017 GoodTherapy.org. All rights reserved.
The preceding article was solely written by the author named above. Any views and opinions expressed are not necessarily shared by GoodTherapy.org. Questions or concerns about the preceding article can be directed to the author or posted as a comment below.