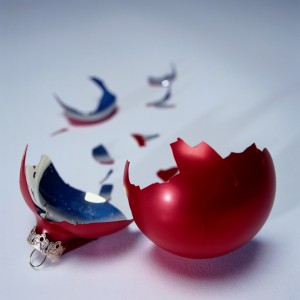 The holidays can be a time of family togetherness, wholesome bonding with friends and loved ones, as we take time to reconnect with one another. Of course, for many of us it can also seem like a commercially driven exercise aimed at cramming us with family members we can barely stand as well as with expectations and rules that we may not accept if not for the implicit traditions of the holiday season. Stressors can build up like gifts under a tree, stacking on top of one another at irregular angles and slowly compressing until a breaking point is reached and the whole pile tumbles to the ground.
It is with this in mind that I suggest a different way of experiencing the holidays.
Find Ways to Take a Timeout
Like in most sports, a timeout is an incredibly valuable thing. It is a time to rest, reevaluate ongoing events, and reconsider future steps. They are so valuable, in fact, that some sports entities are willing to take penalties to ensure that they maintain timeouts for later on, when they may be more crucial to success. I believe the same is true during the game that is life, in the sport of family togetherness. A critical aspect of high-stress times, or "crunch times," is often the amount of energy needed to undergo them. Energy is a limited value, and most of us don't perform well when we are under-energized. When fatigue sets in, we lose our sense of involvement and rely on emotion-driven interactions, usually negatively fueled by the stress that sapped of us of our energy in the first place. So, our best option is to utilize our timeouts to maximize our energy for crunch time.
This can include any revitalizing activity during the holiday season. While managing financial stressors, family arguments, children's behavior, or marital dissatisfaction, timeouts can bring us to our best state of mind. Go for a walk. Read a book. Set aside time for meditation or yoga. Get some exercise or play a sport; these things can release endorphins, making you happier and more prepared for addressing potential stressors. Lastly and most importantly: sleep! It is the body's natural way of resetting processes to their original state. View it as a reboot for your body, mind, and spirit.
Remember What It's All About
Ever pay attention to the words/lyrics/meanings behind most of the media regarding religious holidays? Whether you are Christian, Jewish, Muslim or any other religion celebrating a holiday toward the beginning of wintertime, all major religions have incorporated a strong emphasis on being kind and nice to one another, and the role of family. While this may be overly simplistic, the point is valid—it is during the winter solstice that most episodes of depression emerge and we feel isolated from one another and our community. That's in part why most cultures have festivals during this time—to bring us together.
If it's stressful being around people you know, what about having a conversation with someone you don't typically have a connection with? Holding a door open for a stranger? Even reading an article that has the power to inspire you? I recommend this one for fathers in particular, as a way of embracing virtues inherent in sport and utilizing them in parenting.
Reward Yourself and Others
On Black Friday this year, I saw that someone was stabbed in a department store over an iPad deal. That is not an indictment of the department store or Apple. It is a huge indictment, however, of the individual who thought it was appropriate to bring a weapon to go shopping. It also underscores the fact that some people do unmentionable things in the guise of giving gifts.
Rather than become burdened by the commercialization involved with the holidays, give gifts that matter—including to yourself. Express gratitude whenever possible. Consider all of the things that you've done today that benefited yourself as well as others. Think of more things that you can do tomorrow. My bet is that if the world operated on this basis at times other than just late November and December, it would be a better and happier place.
© Copyright 2013 GoodTherapy.org. All rights reserved. Permission to publish granted by Jeffrey Kaplan, MA, LMFT, Systems Theory/Therapy Topic Expert Contributor
The preceding article was solely written by the author named above. Any views and opinions expressed are not necessarily shared by GoodTherapy.org. Questions or concerns about the preceding article can be directed to the author or posted as a comment below.