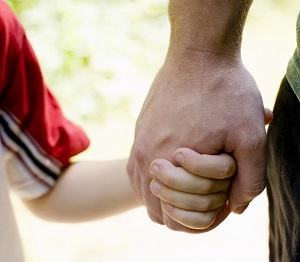 Anger is a feeling; not a parenting tool. You will probably feel angry at your kids from time to time during your parenting journey. Here's why:
Your kids don't listen and you get frustrated and/or feel helpless or insulted
You are emotionally stressed from other things going on in your life
You are physically stressed from lack of sleep, illness, or other physical issues
Even though it's normal to feel angry, it's important that we don't hurt our loved ones with this emotion. Have someone video you while you are screaming and you'll quickly see why the expression of parental anger can be so damaging. Imagine what the following features look like to your child (particularly to a small child):
Your scary, angry face
Your agitated, frightening movements
Your booming/screeching, threatening voice
Your harsh, unkind words
All of these communications can leave a child feeling worthless and unloved. If used excessively, they can cause developmental harm, leading to the following types of problems:
Nervous habits
Physical problems
Anxiety and mood issues
Behavioral problems
Social problems (and, in adulthood, relationship problems)
Academic problems
How to Parent Without Using Anger

Fortunately, you can correct your child's negative behavior without using any anger whatsoever. The best way to guide a child is through modeling and good-feeling teaching techniques (positive feedback, encouragement, acknowledgment, and so forth). However, there are times in most children's lives when boundary setting is also necessary. Kids have to learn to comfortably accept the word "no." They also have to learn how to comfortably accept instructions and parental guidance.
When parents refrain from using anger to set boundaries and limits, children usually find it easy to trust and accept direction. The key, then, is to set boundaries and limits without using anger.
An excellent technique that accomplishes just that is called The Two-Times Rule (2X-Rule). Here's how it goes:
Ask a child to do something (or refrain from doing something).
If you decide this issue is important and you are not in a negative cycle with the child (i.e. the child hasn't been criticized or punished recently and you haven't been arguing with him or engaging in any sort of conflict) and you are free right now to carry through with discipline if necessary, then, repeat your request AND offer the child the choice to either comply or to pay a named penalty. If the three conditions listed are not met, don't repeat your request a second time; just drop the issue.
If you asked twice and gave the child his or her choices, and the child chooses not to comply, then simply, quietly, and respectfully, give the penalty.
In action, these steps might go like this:
You asked your child to turn off the computer.
When you came back into the room, you found the child still on the computer. You decided the issue was important, things between the two of you have been good, and you are available to carry through with discipline. So, you ask the child a second time to turn off the computer and you also tell them that if he or she doesn't turn it off by the time you (count to 20, come back into the room in 5 minutes, or whatever deadline you want), you will turn it off for him and he or she won't be allowed on it tomorrow night.
The child fails to turn off the computer. You gently and quietly turn off the computer without saying anything more except, "I'm sorry. You have lost computer privileges for tomorrow evening."
It is very important when using the 2X-Rule to let the consequence do the teaching. Do not talk! No lectures, commentary, angry remarks, and so on. Keep your mouth closed and stay calm.
Also, do not over-use the 2X-Rule because, even though it is less harmful than the expression of anger, it is a bad-feeling communication from parent to child. Use it only when absolutely necessary. Try to use good-feeling interventions most of the time.
The 2X-Rule reduces parental anger when situations are tense, such as when a child is doing something dangerous, is not listening, is hurting someone, or is being irresponsible. It also stops a parent from working him or herself up. It says essentially, never ask a child to do something more than two times because you will walk yourself right into anger. When you ask a child three, four, five or more times to do something or stop doing something, you are going to feel irritated. You might even feel enraged. Avoid getting angry by using this simple anger-free strategy.
© Copyright 2010 by Sarah Chana Radcliffe, MEd, CPsych, therapist in North York, Ontario. All Rights Reserved. Permission to publish granted to GoodTherapy.org.
The preceding article was solely written by the author named above. Any views and opinions expressed are not necessarily shared by GoodTherapy.org. Questions or concerns about the preceding article can be directed to the author or posted as a comment below.