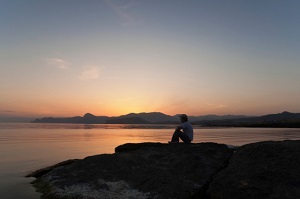 A unique feature of my practice is my ability to assist people who are comfortable using a range of religious and spiritual practices to achieve closure on unresolved conflicts and trauma. These include individuals who may have spent years uncovering the root causes of their suffering but who still are not at peace with an individual, a situation, or an event that has traumatized them, particularly if it involves someone who is deceased.
This was the case with a client I'll call Janine. My dual credentials as a psychotherapist and Ordained Yoruba Priest were what motivated her to call me for help. She'd spent years in traditional psychotherapy, during which she had gained a great deal of self-awareness. She couldn't, however, shake a feeling of vulnerability, as it was related to a deceased uncle whom she had known to be mentally ill. Recollections of frightening encounters with him troubled her.
Her religious tradition believed it was important to honor the ancestors. Most traditions do. But she struggled to honor this  man. Recently, she had undertaken an extensive search of all of her deceased family members in the hope of healing her wounds through a deeper understanding of the past. With him, though, she felt blocked.
With my encouragement, she researched as much information as she could find about him. This was a laborious task, as all other living relatives were now deceased. She had little to go on, no social security number, date of birth, or date of death. Through perseverance and a bit of cleverness, she managed to obtain copies of his medical records, which contained a social security number. Using that as a springboard, she learned he had died violently and was buried in a potter's field.
The more we discussed what she was learning about him, the more I felt her uncle wanted her to pray for the elevation of his spirit. By doing so, it would help him achieve peace in the next world. For her the benefits would be two-fold. Trauma would stop tormenting her and she could see his behavior as that of a disturbed and tormented man who needed her help. She would learn compassion and forgiveness.
We planned an approach using research and ritual that would provide a sense of closure for what was up until now an open wound of abuse and mystery. Throughout the course of our work, Janine let go of the unrest she felt as she prayed for her deceased uncle. The man who had for so long been a hovering, disturbing presence now became someone she could pray for.
There are many techniques for healing trauma perpetrated by those who are no longer living. By remembering those who came before us, regardless of how they behaved toward us when they were alive, by praying for them rather than to them, by separating them from their relationship to us—to see them in the context of who they were in their own lives—we have an invaluable opportunity to learn about forgiveness and compassion, especially for those who have harmed us in some way.
© Copyright 2009 by Kalila Borghini, LCSW. All Rights Reserved. Permission to publish granted to GoodTherapy.org.
The preceding article was solely written by the author named above. Any views and opinions expressed are not necessarily shared by GoodTherapy.org. Questions or concerns about the preceding article can be directed to the author or posted as a comment below.