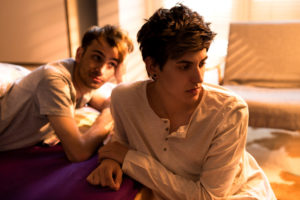 In attachment-based counseling, we talk a lot about relationship and attachment injuries. Those of us who practice emotionally-focused therapies have our own lingo that the layperson may not clearly understand. For us, it's second nature to discuss attachment issues, trauma, interactions, and perceptions, but what does that mean in terms of a client and their partner? How can the couple sitting in my office in tears relate that to how they're feeling in the midst of their crisis?
It has occurred to me that I could perhaps help my clients understand and identify with these terms if I explain what a relationship injury is. I want to help couples understand what is behind the relationship injury and how to forgive each other (and themselves). This knowledge can help couples move forward in a stronger relationship.
What Is a Relationship Injury?
When we're in a romantic relationship, we make a lot of assumptions about the person we're with. We set out to prove these assumptions every day. You want to see your partner as someone kind, who has your best interest at heart: someone who will protect you, listen to you, be there for you in your time of need. Someone who thinks you are the most important person in their world, who loves you more than anyone. In return, you try to do all the same things for them. You see each other through the lens of love, friendship, and positivity.
When you commit to be in a relationship with your partner, you are completely invested in believing this narrative. When they fall short, the shock can feel overwhelming. The bottom drops out of all your shiny, happy perceptions, and it changes everything about the way you view your partner.
There is an entire spectrum of relationship injuries, and there's no telling what the amount of pain caused will be. If you're in a relationship with someone who is seen as dependable and upright, then you catch them in a lie, you can be left feeling like you don't even know your own partner. That you've been living a lie.
When a partner betrays your trust at a time of great need, it can be devastating. The relationship injury could occur during a medical trauma, a death in the family, or any instance where the partner is needed for support and is not there for you. For example, a spouse may fail to arrive at your parent's funeral when you are counting on them to be there.
When a partner lets you down so dramatically, it's a violation of the attachment. It can be a game changer.
The Lasting Effects of a Relationship Injury
As completely invested in each other as you are, the devastation of a relationship injury can leave the injured partner feeling completely betrayed and alone. Everything gets looked at through the lens of that emotional pain. All of those positive feelings of security, of importance, of attractiveness, of well-being—they are gone in that moment.
In order for us to be happy, well-balanced individuals, we need to feel loved and important. Your partner is the person who helps you to feel that way. When all of that is suddenly taken away due to a relationship injury, it can bring up old injuries from our past, our family of origin, or prior relationships. The triggers for these injuries will further reinforce the downward spiral of emotions around feeling unimportant or unloved.
You may want to forgive your partner, but it's not so easy to forget. Forgetting can feel like we are putting ourselves at risk; we want to avoid repeating the behavior that brought us to the crisis in the first place.
Rebuilding Connection After a Relationship Injury
How do you cope when you feel you cannot even count on the person who claims to love you the most? When you feel alone and are missing your best friend and partner? The work that has to be done requires several steps. The time frame will be different for each couple.  Both have to commit to doing this work and to building up a stronger bond than the one that was broken through the relationship injury.
First, your partner needs to make a sincere apology. They have to own what happened, understand how deeply you are hurting, and come to a realization that their actions are responsible for this hurt. There's really no making up for it. Your partner has to let you know that they truly regret the pain they caused, they will change their behavior going forward, and that they themselves are hurting simply knowing that they caused you to feel this anguish. Only then can a couple move forward with a new perspective.
The injured partner has to be able to see the sincerity in the apology with emotional presence. You need to believe your partner is committed to moving forward with a new and better relationship.
It can get tricky at this point. How do you forgive when it feels like you'll never stop hurting? When you feel like the person that you counted on has let you down completely and you can't see anything but the negatives in everything they say or do?
First, your partner needs to make a sincere apology. They have to own what happened, understand how deeply you are hurting, and come to a realization that their actions are responsible for this hurt.In order to truly forgive, the injured partner has to see enough positive interactions, enough good behavior to tip the scales in a positive direction. Not just lip service, but real proof over time that your partner sees you as important and is putting the relationship as a first priority. Forgiveness can happen with reservations, but there is often a trial period of "show me" that has to happen. It's difficult not to be cynical or suspicious after feeling so hurt and betrayed.
Should you and your partner forget the relationship injury? I say no. I don't mean that you should hold a grudge, keep score, or constantly bring up the past to your partner. What I mean is that your partner needs to keep the crisis in mind when they're making decisions going forward. If they truly regret causing you pain, they are never going to want to do it again. Meanwhile, you need to keep the injury in mind so that you are always communicating, clarifying what may be misconstrued, and doing away with negative assumptions.
It is easy for couples to fall back into old negative patterns, especially if that has been your go-to for a long time. The work, the tough stuff, is to move forward: forgiving but not forgetting how painful it was to be estranged from each other. A couple needs to work daily to keep each other close and interact in loving ways. These habits will reinforce your positive perceptions of one another so you can build a lasting relationship.
If you need help working with your partner to rebuild trust, you can find a couples counselor here.
© Copyright 2019 GoodTherapy.org. All rights reserved. Permission to publish granted by Stuart Fensterheim, LCSW
The preceding article was solely written by the author named above. Any views and opinions expressed are not necessarily shared by GoodTherapy.org. Questions or concerns about the preceding article can be directed to the author or posted as a comment below.