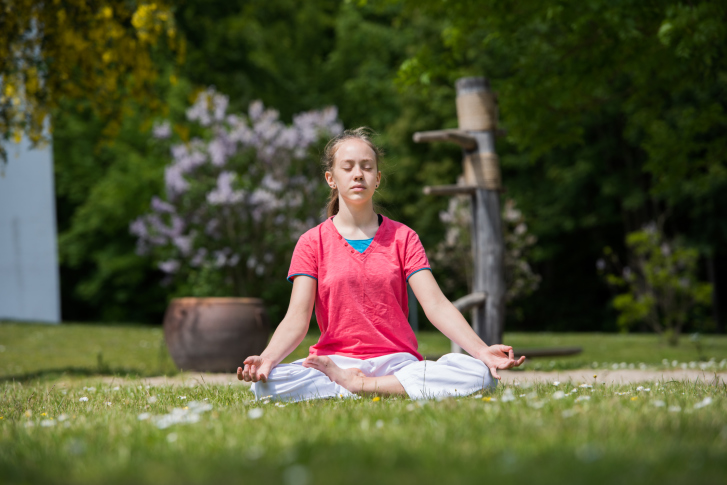 Mindfulness meditation may offer pain relief greater than a placebo, according to a study published in the Journal of Neuroscience.
Previous research suggests meditation offers numerous health benefits, including reducing depression and anxiety, managing sleep issues, lowering the risk of cancer and heart disease, addressing symptoms of asthma, and lowering blood pressure.
Mindfulness Meditation to Reduce Pain
To explore the pain alleviation effects of meditation, researchers at Wake Forest Baptist Medical Center recruited 75 healthy and pain-free participants. Each participant was randomly assigned to one of four groups. One group practiced mindfulness meditation, while a second engaged in a placebo form of meditation designed to promote relaxation. A third group received a placebo analgesic cream, and the control group underwent no interventions. The meditation groups each meditated for 20 minutes four days in a row.
Researchers asked participants to rate the intensity of the pain, as well as their emotional response to the pain. They also scanned participants' brains both before and after the study.
The mindfulness meditation group experienced the lowest pain, with pain intensity decreasing by 27% and emotional response to pain decreasing by 44%. The group that used a placebo cream saw a reduction in pain of 11% and a 13% reduction in their emotional response to the pain. The placebo meditation group saw a 9% decrease in pain and a 24% decrease in emotional response to the pain. Researchers attribute this reduction in emotional distress to the relaxing effects of slower breathing.
Brain scans revealed that mindfulness meditation activated the anterior cingulate and orbitofrontal regions of the brain. Previous research suggests these two brain regions are associated with self-control of pain. Placebo cream recipients had increased brain activity in the secondary somatosensory cortex, a region of the brain believed to play a role in pain processing. The thalamus, which plays a role in alertness and relaying sensory information to the brain, was deactivated during mindfulness meditation.
This result, researchers suggest, demonstrates that meditation may alter the way the brain functions in response to pain.
References:
Meditation: A simple, fast way to reduce stress. (2014, July 19). Retrieved from http://www.mayoclinic.org/tests-procedures/meditation/in-depth/meditation/art-20045858
Mindfulness meditation reduces pain, study finds. (2015, November 15). Retrieved from http://www.medicalnewstoday.com/articles/302620.php
Oaklander, M. (2015, November 12). Meditation reduces emotional pain by 44%: Study. Retrieved from http://time.com/4108442/mindfulness-meditation-pain-management/
© Copyright 2015 GoodTherapy.org. All rights reserved.
The preceding article was solely written by the author named above. Any views and opinions expressed are not necessarily shared by GoodTherapy.org. Questions or concerns about the preceding article can be directed to the author or posted as a comment below.