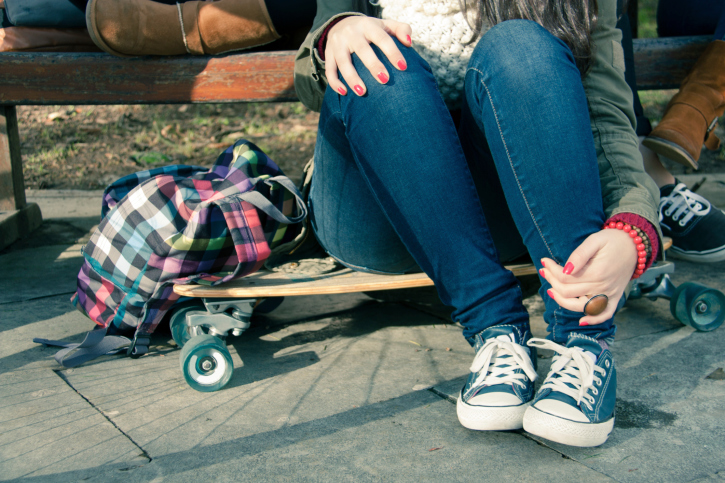 A study that compared American teenagers to teens living in Puerto Rico suggests American teens are more likely to take risks.
Published online in the Journal of the American Academy of Child and Adolescent Psychiatry, the study is the first to look at sensation-seeking patterns in teenagers.
Risk-Taking in Puerto Rico and the United States
The study followed almost 3,000 Puerto Rican teens. Half of the group lived in Puerto Rico, and the other half lived in the Bronx. This approach allowed researchers to compare cultural differences that cannot be attributed solely to ethnicity.
Participants were surveyed about their views on various risk-taking behaviors, such as doing things other people find scary. The teens ranked their interest in risk-taking behaviors on a scale of 1-10. Participants experienced a spike in risk-taking behavior between the ages of 10 and 11, with interest increasing until age 17.
Risk-taking behavior was consistently higher among children raised in the Bronx. Additionally, when compared to teens raised in Puerto Rico, the Bronx teens reported higher levels of risk-taking behavior at an earlier age. On average, boys showed more interest in risk-taking behavior than girls.
The results, the study's authors say, show that risk-taking behavior is not just a product of personality or genes. Environment and culture may also play an important role.
References:
Do American teens take more risks? (2015, October 25). Retrieved from http://www.medicalnewstoday.com/articles/301381.php
Does living in the United States promote more teenage risk taking? (2015, October 20). Retrieved from http://www.sciencedaily.com/releases/2015/10/151020191715.htm
Silvia S. Martins, Melanie M. Wall, Ruth Eisenberg, Carlos Blanco, Julian Santaella, Maria Ramos-Olazagasti, Glorisa Canino, Hector R. Bird, Qiana Brown, Cristiane S. Duarte. Trajectories of Sensation Seeking Among Puerto-Rican Children and Youth. Journal of the American Academy of Child & Adolescent Psychiatry, 2015; DOI:10.1016/j.jaac.2015.09.009
© Copyright 2015 GoodTherapy.org. All rights reserved.
The preceding article was solely written by the author named above. Any views and opinions expressed are not necessarily shared by GoodTherapy.org. Questions or concerns about the preceding article can be directed to the author or posted as a comment below.