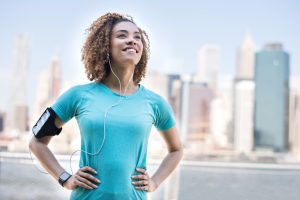 The inhibition of an enzyme called Glyoxalase 1 (GLO1) successfully alleviated depression symptoms in mice, according to a study published in the journal Molecular Psychiatry. If future research finds the same results in humans, GLO1 could offer a fast-acting alternative to traditional antidepressants.
Antidepressants can help curb the symptoms of depression. However, most antidepressants—particularly the group of selective serotonin reuptake inhibitors (SSRI), which includes drugs such as Prozac—can take weeks to start showing any effect. In some people, results take even longer. Side effects such as headaches and weight gain also accompany many antidepressants. The potential of a new antidepressant may offer hope to people not well-served by current treatment options.
Inhibiting GLO1: Future Depression Treatment?
The study followed three groups of mice who showed signs of depression. The first group was untreated. Researchers treated a second group with GLO1 inhibition either through genetic modifications or with an experimental drug. The third group took Prozac.
The team used two research-supported measures of depression in mice to assess the effectiveness of treatment. One test, the tail suspension test, involves suspending a mouse by its tail for several minutes. Rodents with depression symptoms usually give up more readily and stop attempting to escape. A second test, the forced swim test, places the animal in a water-filled cylinder. Animals who will not swim, or who quickly quit swimming, tend to have more signs of depression.
Implications for Humans with Depression
The study's authors have sought a patent for the drug and are already working with chemists to develop a compound that could be used in humans. The inhibition of GLO1 in humans will require extensive clinical trials as well as approval by the U.S. Food and Drug Administration (FDA).
Rodents are social animals who can experience a range of psychological symptoms. Prior research on rodents has produced important data for humans. However, the drug has not yet been tested in humans, and not all drugs tested on rodents are effective in humans. It is currently unclear whether a drug that inhibits GLO1 will ever be developed to offer depression relief.
References:
Mcmurray, K. M., Ramaker, M. J., Barkley-Levenson, A. M., Sidhu, P. S., Elkin, P. K., Reddy, M. K., . . . Palmer, A. A. (2017). Identification of a novel, fast-acting GABAergic antidepressant. Molecular Psychiatry. doi:10.1038/mp.2017.14
Mouse study identifies new method for treating depression. (2017, March 21). Retrieved from https://www.sciencedaily.com/releases/2017/03/170321092703.htm
© Copyright 2017 GoodTherapy.org. All rights reserved.
The preceding article was solely written by the author named above. Any views and opinions expressed are not necessarily shared by GoodTherapy.org. Questions or concerns about the preceding article can be directed to the author or posted as a comment below.