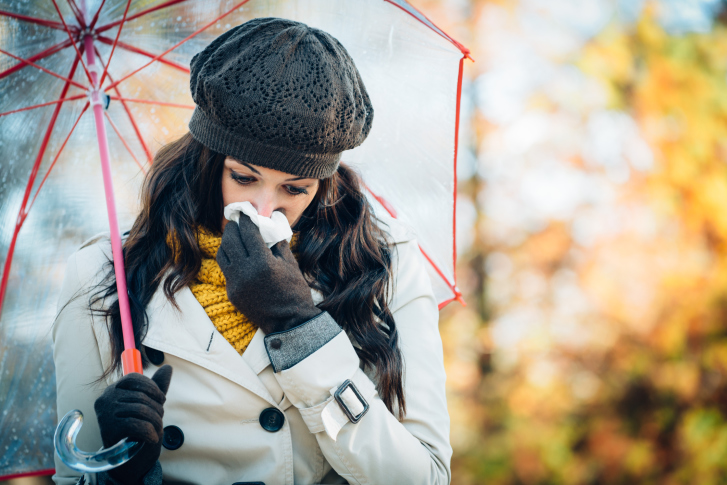 People may be the best forecasters of their own health, a study published in Psychosomatic Medicine suggests. Even without obvious signs of poor health, the study asserts people can assess their own immunity and predict whether or not they will develop a cold.
Can People Predict Immune Response?
To assess how health predictions might provide useful health information, researchers recruited 360 adults ages 18 to 55. All were in good health with an average age of 33. Each participant was asked to rank his or her health as excellent, very good, good, fair, or poor. None said they were in poor health, and just 2% reported their health as fair. Researchers say this was expected because they specifically targeted healthy people.
After participants rated their health, they were exposed to a common cold virus. About a third of participants developed a cold. Those who rated their health as fair, good, or very good were twice more likely to develop a cold than those who said they were in excellent health.
The Role of Subtle Changes in Health
The study's authors say their results point to the ways subtle health changes can affect health assessments. It may be that subtle changes in body sensations signal that something is wrong even before symptoms appear. While more research is necessary to test this theory, this study suggests people might be able to predict how their immune systems will respond to viruses and other health risks.
Reference:
Cohen, S., Janicki-Deverts, D., & Doyle, W. J. (2015). Self-rated health in healthy adults and susceptibility to the common cold. Psychosomatic Medicine, 1. doi:10.1097/psy.0000000000000232
© Copyright 2015 GoodTherapy.org. All rights reserved.
The preceding article was solely written by the author named above. Any views and opinions expressed are not necessarily shared by GoodTherapy.org. Questions or concerns about the preceding article can be directed to the author or posted as a comment below.