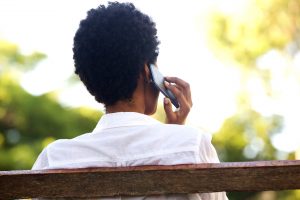 Last week, media outlets reported on a study linking cell phone use to brain and heart cancer in rats and mice. But now, some analysts argue the data is misleading, and panic about cell phone use may be premature.
Research Links Cell Phone Use to Brain Cancer
For the study, researchers from the National Toxicology program exposed more than 2,000 mice and rats to wireless frequencies similar to those associated with cell phone use. Batches of 90 rats underwent full-body exposure to 900MHz of two types of wireless signals. Mice underwent the same protocols, but at frequencies of 1900MHz. The rodents endured a total of nine hours a day of such exposure, seven days a week, in increments of 10 minutes.
After two years, researchers compared rats and mice exposed to wireless frequencies to controls. They found a "low incidence" of brain and heart cancers among male rats. Female rats did not experience any increase. The researchers have not yet released data on the mice, so it is unclear how or whether they were affected by the radiation.
The Connection Between Brain Cancer and Cell Phones
Although it can be frightening to think wireless signals induced cancer in any rats, the study is increasingly the subject of scientific criticism. The report is preliminary in nature, which means it has not yet been subject to rigorous peer reviews. Peer review is a hallmark of sound scientific inquiry.
There may also have been problems with experimental controls. Sprague Dawley rats—the breed used in the study—have a higher than average risk of heart and brain cancers. Although none of the control rats had these cancers, they died early. The study does not explain why rats exposed to cell phone radiation lived longer than their counterparts. Critics say if the control rats had lived longer, they might have developed cancer, eliminating the small difference in cancer rates between the two groups.
Researchers are also unsure why male rats developed cancer but females did not. Because the rats were exposed to larger quantities of cell phone radiation than most humans, even the data on male rats could be irrelevant to people.
Does Cell Phone Use Cause Cancer?
The connection between cancer and cell phone use remains unclear. A handful of studies have found no correlation, and a recent Australian study found no significant increase in cancer since the widespread use of cell phones. Scientists say further research is necessary to determine what effects cell phones may have on health.
References:
Chapman, S., Azizi, L., Luo, Q., & Sitas, F. (2016). Has the incidence of brain cancer risen in Australia since the introduction of mobile phones 29 years ago? Cancer Epidemiology. doi:10.1016/j.canep.2016.04.010
Kubota, T. (20106, May 31). New report doesn't prove cellphones cause cancer. Retrieved from http://www.livescience.com/54934-cellphones-radiation-cancer-questions.html
Mole, B. (2016, May 31). Study that found cell phones cause cancer in rats is riddled with red flags. Retrieved from http://arstechnica.com/science/2016/05/study-that-found-cell-phones-cause-cancer-in-rats-is-riddled-with-red-flags/
Wyde, M., Cesta, M., Blystone, C., Elmore, S., Foster, P., Hooth, M., . . . Bucher, J. (2016). Report of partial findings from the National Toxicology program carcinogenesis studies of cell phone radiofrequency radiation in Hsd: Sprague Dawley® SD rats (whole body exposure). BioRxiv. doi:10.1101/055699
© Copyright 2016 GoodTherapy.org. All rights reserved.
The preceding article was solely written by the author named above. Any views and opinions expressed are not necessarily shared by GoodTherapy.org. Questions or concerns about the preceding article can be directed to the author or posted as a comment below.