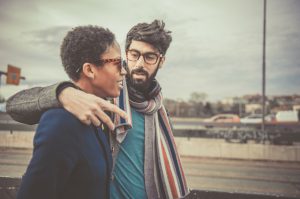 Students participating in a study published in Sex Roles: A Journal of Research expressed "moral outrage" toward those who choose to forgo or delay having children.
The birth rate in the United States has plummeted. According to 2015 data from the Urban Institute, the birth rate among women in their twenties dropped more than 15% from 2007-2012. According to the Centers for Disease Control and Prevention (CDC), the fertility rate dropped to its lowest point ever in 2016.
Understanding Shock and Outrage Against Non-Parents
The study used feedback from 197 undergraduate students. Researchers randomly assigned students to one of two tasks. One task asked students to evaluate a male or female married person with two children. In the second task, students evaluated a male or female person with no children. In both scenarios, child-rearing was presented as a choice.
Participants offered assessments of the hypothetical person's sense of fulfillment and provided feedback on their own emotions toward the person. The students viewed people who were childless by choice as significantly less fulfilled than people with children.
anger
, disgust, and disapproval—toward the childless, regardless of
gender
. Feelings of moral outrage predicted assessments of fulfillment. Students who expressed more moral outrage were more likely to view childless people as unfulfilled.
The study highlights previous research linking feelings of moral outrage to discrimination and mistreatment.
Childlessness and Mental Health
Despite modern society's shift away from childbearing, many childless people face stigma. Whether experiencing infertility or child-free by choice, people without children often experience pressure to have children or judgment of their decision. The study points toward childbearing as a moral imperative, potentially explaining the stigma of childlessness.
A 2014 study found few differences in happiness between parents and childless people when researchers adjusted for other predictors of well-being, such as income and health.
References:
Ashburn-Nardo, L. (2016). Parenthood as a moral imperative? Moral outrage and the stigmatization of voluntarily childfree women and men. Sex Roles, 76(5-6), 393-401. doi:10.1007/s11199-016-0606-1
Astone, N. M., Martin, S., & Peters, H. E. (2015). Millennial childbearing and the recession[PDF]. Urban Institute.
Deaton, A., & Stone, A. A. (2014). Evaluative and hedonic wellbeing among those with and without children at home. Proceedings of the National Academy of Sciences, 111(4), 1328-1333. doi:10.1073/pnas.1311600111
Park, M. (2016, August 11). US fertility rate falls to lowest on record. Retrieved from http://www.cnn.com/2016/08/11/health/us-lowest-fertility-rate/
© Copyright 2017 GoodTherapy.org. All rights reserved.
The preceding article was solely written by the author named above. Any views and opinions expressed are not necessarily shared by GoodTherapy.org. Questions or concerns about the preceding article can be directed to the author or posted as a comment below.