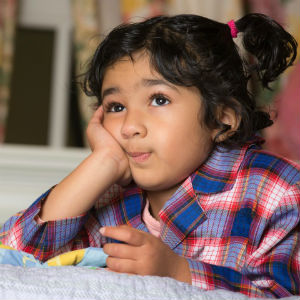 Children struggle with social skills for a variety of reasons. Many parents jump to conclusions about social difficulties being related to autism or what used to be known as Asperger's, often overlooking attention-deficit hyperactivity (ADHD).
Children with ADHD have difficulty sustaining attention, managing impulses, sitting still, and other issues. These impairments have the potential to negatively affect children's peer relationships. More specifically, children with ADHD may struggle with social skills in the following ways:
Trouble maintaining focus on what is occurring, which can lead to responding inappropriately in situations
Impulsivity, causing a child to act quickly without thinking or to say things that shouldn't be said
Difficulty sitting still and excessive fidgeting can be difficult for other children to cope with
Doing things that annoy other children without being aware of it (singing to themselves, tapping the desk, shaking a leg, etc.)
Difficulty regulating emotions can lead to angry outbursts, excessive frustration, and other behaviors that could impede social relationships
It is helpful to properly treat ADHD symptoms from a young age. Doing so will provide children with practical tools that they can use to better maintain focus, reduce impulsivity, and better manage behavior in social situations.
Medication can be useful in addressing certain symptoms that impede social functioning. However, medication alone usually will not fully treat symptoms, especially those related to social skill difficulties. Thus, behavioral treatment is crucial.
In addition to behavioral treatment (such as individual therapy), here are some strategies that parents can use to help a child with social skills:
Put your child in activities where they are likely to be successful.
Many children with ADHD thrive in activities that allow them to be active, such as playing on a sports team. However, picking the right sport is important since some sports may not feature enough stimulation to keep a child adequately focused. You do need to monitor how your child interacts with other children while playing and on the sidelines. In some cases, children need assistance managing behavior.
Model appropriate social behavior at home.
If your child is behaving in a manner that is inappropriate, determine a good way to address the issue. This is especially useful when the interaction involves siblings because it provides your child with a safe environment to practice good social skills.
When inappropriate behavior is occurring, if it is feasible to address it in the moment, privately, without embarrassing your child, pull the child aside and explore what is going on. If you can ask a few questions about what the child is doing and get the child to become aware that his or her behavior is not appropriate (without explicitly stating that the behavior is problematic), this can be helpful over time in changing behavior.
It is important not to yell or speak harshly to the child about his or her negative behavior. While doing so does bring attention to it, children over time tend to internalize being reprimanded, which can lead to increased social anxiety, anxiety in general, depression, and other issues.
Try to work collaboratively with the child when inappropriate social behaviors are occurring. Discuss what occurred and see if you both can determine ways to prevent similar behavior from occurring in the same situations in the future.
Do not bring inappropriate social behavior to your child's attention in front of other children. This can lead to embarrassment, and peers may become more aware of your child's social deficits. This can lead to your child being teased or rejected. If you need to address a situation in the moment, take the child aside and talk privately.
Regardless of the cause, social skill difficulties can have significant short- and long-term effects if not treated appropriately.
© Copyright 2014 GoodTherapy.org. All rights reserved. Permission to publish granted by Carey Heller, PsyD, ADHD: Inattention, Impulsivity, and Hyperactivity Topic Expert Contributor
The preceding article was solely written by the author named above. Any views and opinions expressed are not necessarily shared by GoodTherapy.org. Questions or concerns about the preceding article can be directed to the author or posted as a comment below.