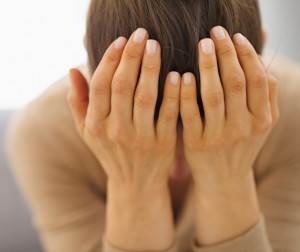 A self-management support service that offers depression management skills and peer support may improve symptoms of chronic depression, according to a new study published in Psychiatric Services. On average, 8% of Americans experience depression in any two-week period, according to the Centers for Disease Control and Prevention. The World Health Organization reports that depression is the leading cause of disability worldwide, as 350 million people of all ages face depression each year.
Training to Overcome Depression
Researchers enrolled more than 300 chronically depressed participants across five Seattle clinics. Half received what researchers believed to be standard depression treatment, such as medication, psychotherapy, neither, or both. The other half received the same types of care but also participated in a self-management program.
cognitive behavioral
group program led by a licensed therapist and a trained peer support specialist. Peer specialists had faced depression themselves and had completed a five-day training session at the Depression and Bipolar Support Alliance.
Results of Depression Self-Management Techniques
Though the program acknowledged the frustrations participants had previously experienced with treatment, it also emphasized that recovery from depression is possible. Participants were encouraged to set and work toward goals with an emphasis on leading a life that they found happy and fulfilling.
Researchers assessed both groups for depression at the end of the trial, measuring their mood, depression symptoms, and the severity of their depression. The group that participated in self-management training showed overall improvement greater than that of the control group, which received only standard depression treatment.
Laurie Leinwand, MA, LPC, a New Jersey therapist who regularly works with people who have depression, says this sort of support can prove invaluable on the recovery journey.
"Overcoming depression doesn't mean you never suffer from it again," she said. "What it does mean is that if you do, you have a network in place of people you can reach out to for support, as well as concrete tools that have proven successful at combating depression. Knowing there are people you can connect with to remind you of those tools and knowing you are not completely isolated or alone in your experience are key components to healing and emotional well-being."
References:
Depression. (2012, October). Retrieved from http://www.who.int/mediacentre/factsheets/fs369/en/
Depression. (2015, July 17). Retrieved from http://www.cdc.gov/nchs/fastats/depression.htm
Feller, S. (2015, August 31). Self-management support system eases chronic depression. Retrieved from http://www.upi.com/Health_News/2015/08/31/Self-management-support-system-eases-chronic-depression/9241441053950/
Ludman, E. et al (2015, August). Organized Self-Management Support Services for Chronic Depressive Symptoms: A Randomized Controlled Trial. Retrieved from http://ps.psychiatryonline.org/doi/abs/10.1176/appi.ps.201400295?url_ver=Z39.88-2003&rfr_id=ori:rid:crossref.org&rfr_dat=cr_pub=pubmed
Organized self-management support eases chronic depression. (2015, August 31). Retrieved from http://www.eurekalert.org/pub_releases/2015-08/ghri-oss083115.php
© Copyright 2015 GoodTherapy.org. All rights reserved.
The preceding article was solely written by the author named above. Any views and opinions expressed are not necessarily shared by GoodTherapy.org. Questions or concerns about the preceding article can be directed to the author or posted as a comment below.