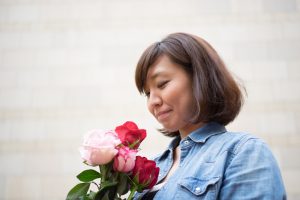 A common but frequently unrecognized side effect of traumatic life experiences is an excessive harshness toward oneself, which often coexists with a healthy degree of care and concern for others. While this harshness toward oneself can be expressed in a multitude of ways, a commonality is the existence of different standards for yourself than the standards held of others. Be it standards regarding fairness, worth, acceptability, or love, the standards for yourself can be far more stringent, unrealistic, and possibly unattainable. Phrased another way, you judge yourself with more rigorous criteria than you use for anyone else. Ultimately, this demandingness does not lead to increased achievement but rather perpetuates the emotional mistreatment and ensuing wounds you experienced in your past.
Healing this harshness toward yourself is pivotal in your ability to embrace a meaningful and desirable life, one that contains more peace than misery, more joy than pain. A cornerstone in this healing is the development and growth of self-compassion.
Before exploring what compassion is and how to cultivate it, let's clarify what compassion is not. Often times people equate compassion with an almost spineless, sugary form of kindness. Some associate it with a type of hall pass—granting one total permission to wallow in endless complaints and accusations of unfairness. Compassion is neither. Nor is compassion the contemptuous or indulgent variant of pity that many independent individuals regard as kryptonite. So, what is compassion?
Defining Compassion
Compassion is an awareness of hurt, suffering, difficulty, or unfairness that progresses past mere recognition. Unlike sympathy, sorrow, or commiseration, compassion entails at minimum a hint of action or desire to help. This awareness elicits a turning toward the source and stokes a soft gentleness toward the pain. There is an inclination to alleviate the pain, to rectify the experience; either with an edge of urgency or with a sense of longer-term dedication. "Compassion" means tenderhearted recognition of pain or distress, coupled with a desire to alleviate it.
These components of compassion—recognition of, tenderheartedness toward, and a desire to alleviate distress—take a powerful stance against past wrongs and champion healing. This makes compassion diametrically opposed to callousness, indifference, and heartlessness.
A prerequisite for compassion is an unabridged recognition of life's experiences as they were and as they are. Revisionist history is not fertile soil for compassion. Many survivors of painful life events struggle with accepting the full impact as well as the wide range of emotions that were/are unleashed by the untoward life event. For many there is an unspoken trade along the lines of, "If I censor or deny the magnitude of this experience then I will be protected from any further damage," making a complete accounting and inventory implausible.
Skip the Judgments
Once there has been an acceptance of life as it was/is, then you can practice having a tender, nurturing stance toward the pain, difficulty, or struggle you are experiencing. Such a stance requires that you relax or abandon rigid judgment—rather than determining your situation, behaviors, thoughts, or feelings as being "good" or "bad," "legitimate" or "ridiculous," you are acknowledging them as simply being. This acceptance is necessary—if you maintain a judgmental stance, you will evaluate whether your traumatic situation is worthy of compassion. Odds are you will conclude that your situation does not meet the requirements for compassion.
For example, imagine that you have a beloved dog as both your pet and companion. One day the two of you are out on a walk and your dog stumbles over a divot in the road. If you judge your dog as being irresponsible because she was not watching where she walked, you will most likely express some irritation and keep on walking. If, on the other hand, you do not apply judgment to the situation but simply assess that your dog stumbled and scraped her leg, the odds are higher that you will react compassionately. You will literally and emotionally turn toward your dog, whisper gentle words, determine whether she can keep walking, and make decisions based on what will alleviate your dog's discomfort. It is only by skipping judgment and assessing the current reality of the situation that your compassion can flow freely.
So, how do you begin to grow your compassion? The next few articles will begin to answer this question, but for now just start small. The next time you experience some stress or a hurt feeling, practice acknowledging the reality of the turn of events, recognize your emotional pain as being present and legitimate, tap into your tenderness, and extend a dollop of this nurture from yourself to yourself.
Keep in mind that growing compassion, just like any other skill, takes practice. You will grow more proficient at it, and don't forget to practice extending compassion to yourself even as you are working on growing self-compassion. Finally, as always, feel free to harness the wisdom and knowledge of a trained professional to help you practice developing this worthy skill.

The preceding article was solely written by the author named above. Any views and opinions expressed are not necessarily shared by GoodTherapy.org. Questions or concerns about the preceding article can be directed to the author or posted as a comment below.