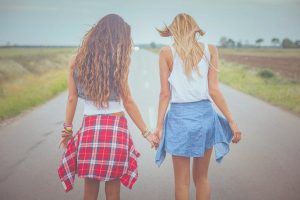 Adolescent suicide attempts declined after same-sex marriage was legalized. The biggest drop occurred among teens who are lesbian, gay, or bisexual, according to a study published in the journal JAMA Pediatrics.
Nationwide, the suicide rate is the highest it has been in 30 years, according to data from the National Center for Health Statistics. Suicides increased by 2% every year beginning in 2006. By 2014, suicide claimed 42,773 lives, compared to 29,199 in 1999. Suicide is the second leading cause of death for young people ages 10-24.
Does Same-Sex Marriage Decrease Suicide Among Teens?
The study analyzed data from the state-level Youth Risk Behavior Surveillance System, collected from 1999 through 2015. Data from the survey is weighted to be representative of students from each state. The study included details on more than 700,000 public high school students, including 230,000 sexual minority teens.
During the study, 32 states passed legislation allowing same-sex marriage. In those states, there was a 7% drop in teen suicide attempts. Among lesbian, gay, or bisexual teens, suicide attempts dropped 14%. States that did not permit same-sex marriage saw no change in suicide attempts.
The study's authors say their research points to a link between gay rights legislation and teen mental health, suggesting legislation that limits LGBTQ+ rights might have a negative effect on adolescent mental and physical health.
How Same-Sex Relationships Affect Children's Mental Health
Other studies have found same-sex marriage is either beneficial or neutral to children's mental health. A 2015 analysis of previous research found an overwhelming consensus that same-sex parenting does not harm children's mental health.
A study of female same-sex parents found no differences between their children and the children of different-sex parents. Same-sex parents, however, reported higher levels of parenting stress.
Acceptance of same-sex relationships has increased, with 49% of all adults and 63% of millennials saying same-sex relationships are "not wrong at all."
References:
Raifman, J., ScD, Moscoe, E., MA, Austin, S. B., ScD, & McConnell, M., PhD. (2017). Difference-in-differences analysis of the association between state same-sex marriage policies and adolescent suicide attempts. JAMA Pediatrics. doi:10.1001/jamapediatrics.2016.4529
Tanner, L. (2017, February 20). Teen suicide attempts fell as same-sex marriage became legal. Retrieved from https://apnews.com/46e523cd23f84f549cf2cce0add510ff/Teen-suicide-attempts-fell-as-same-sex-marriage-became-legal
© Copyright 2017 GoodTherapy.org. All rights reserved.
The preceding article was solely written by the author named above. Any views and opinions expressed are not necessarily shared by GoodTherapy.org. Questions or concerns about the preceding article can be directed to the author or posted as a comment below.