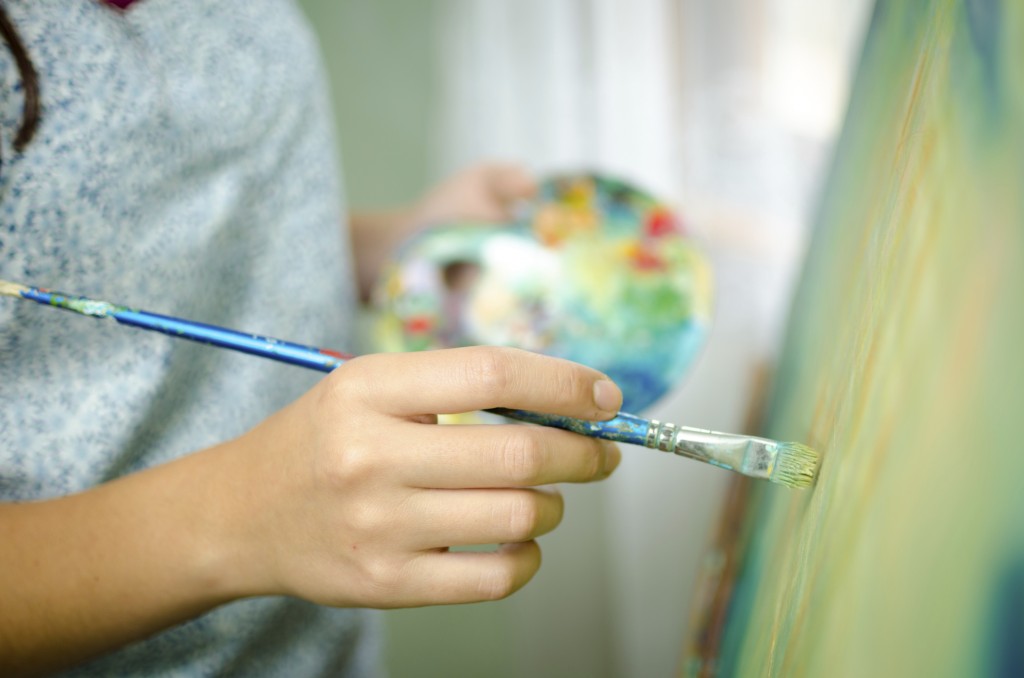 Van Gogh cut off his own ear. Edvard Munch was overwhelmed by anxiety and hallucinations. Charles Dickens likely struggled with depression. The link between creativity and mental health issues has been evident for centuries, but this correlation does not necessarily mean that one causes the other. Now, a study published in Nature Neuroscience suggests a tenuous link between some mental health issues and creativity.
Is There a Link Between Creativity and Mental Health Issues?
Some previous studies have found a link between mental health issues and creativity. These studies assessed creativity among those with mental health issues, or looked for mental health issues among well-known creatives. For the latest study, researchers moved beyond mere correlations, instead exploring the link between genetic risk factors for mental health difficulties and creativity.
Researchers combed through a database of more than 85,000 Icelanders who participated in clinical research. Each participant was genotyped, using a genome-wide association technique. With this technique, researchers rely on previous research showing correlations between genes and mental health issues. Then, based on the prevalence of these genetic markers, each participant received a score denoting his or her genetic risk factors for schizophrenia and bipolar.
Though higher scores were associated with a higher likelihood of bipolar or schizophrenia, genetic factors only explained 5.5% of differences for schizophrenia, and only 1.2% for bipolar. This suggests that many cases of schizophrenia and bipolar may be explained by other factors.
Researchers defined creativity according to career, ranking as creative those who pursued careers in dance, theater, writing, film, or visual arts. Overall, a genetic risk for schizophrenia accounted for .24% of differences in creativity. Genetic risks for bipolar accounted for .26% of creativity differences. Though this correlation is a small one, researchers used diseases not associated with mental health issues as a control. They did not find a connection between an increased genetic risk for these diseases and higher creativity.
Replicability is a hallmark of scientific validity. If a study is replicated, it suggests the results weren't just a fluke. Researchers replicated their findings by drawing upon longitudinal data from Sweden and the Netherlands. In this second trial, a genetic risk for bipolar or schizophrenia meant that participants were 1.23 times more likely to work in a creative field.
Mental Health and Education
Though this study establishes a clear correlation between genetic risk for mental health issues and creativity, the correlation is a slim one. The study's authors are also unsure creativity results from the genetic risk for mental health issues, or something else. Because the right educational environment could promote creativity, researchers explored the relationship between a genetic risk for schizophrenia and bipolar and educational attainment. They found that a heightened risk for both issues was also associated with higher educational attainment. It might not be that mental health issues produce more creativity. Instead, it could be that these issues push people into higher education, thereby promoting creativity.
References:
Adams, W. L. (2014, January 22). The dark side of creativity: Depression + anxiety x madness = genius? Retrieved from http://www.cnn.com/2014/01/22/world/the-dark-side-of-creativity-vincent-van-gogh/
Power, R. A., Steinberg, S., Bjornsdottir, G., Rietveld, C. A., Abdellaoui, A., Nivard, M. M., . . . Stefansson, K. (2015). Polygenic risk scores for schizophrenia and bipolar disorder predict creativity. Nature Neuroscience Nat Neurosci. doi:10.1038/nn.4040
© Copyright 2015 GoodTherapy.org. All rights reserved.
The preceding article was solely written by the author named above. Any views and opinions expressed are not necessarily shared by GoodTherapy.org. Questions or concerns about the preceding article can be directed to the author or posted as a comment below.