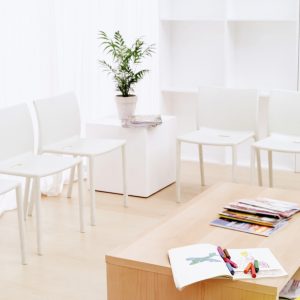 Editor's Note: This article has been changed to reflect updates to the Rehab and Treatment Center Directory as of May 5, 2016. 
GoodTherapy.org is proud to announce the launch of our new Rehab and Treatment Center Directory, featuring enhanced membership benefits, more options for members, and improved functionality! Over the past year, we've seen a significant increase in the number of requests from people seeking residential treatment and rehab services. We've launched the GoodTherapy.org Rehab and Treatment Center Directory in order to meet this demand.
Requirements for membership and a listing in GoodTherapy.org's Rehab and Treatment Center Directory ensure that therapists and organizations continue to offer exemplary service in accordance with GoodTherapy.org's Elements of Good Therapy. Our support team must be able to verify that the individual mental health service providers listed on your application hold current licenses and are in good standing. In addition, at least one provider in your organization must offer services in the following professions:
Psychology
Psychoanalysis
Medicine
Psychotherapy
Advanced nursing
Drug and alcohol counseling
Social work
If an organization offers inpatient services, GoodTherapy.org must verify the facility is accredited through one of the following: The Commission on Accreditation of Rehabilitation Facilities (CARF), The Council on Accreditation, The Joint Commission, or the state in which the treatment facility is located.
A listing on GoodTherapy.org will showcase a treatment center's credentials, amenities, providers, programs, and more. Treatment centers can also include a photo gallery in the listing. Perhaps above all, being included in this exclusive directory shows support of GoodTherapy.org's unique mission and vision to provide access to ethical mental health treatment and reduce harm in mental health services.
There are two membership options for rehab and treatment centers: Basic and Premium. Basic membership is free for all facilities that meet GoodTherapy.org qualifications. This membership option includes a listing in the directory, with one photo upload. Basic membership is an option we hope will accommodate nonprofit treatment organizations and treatment centers operating on a limited budget.
Premium membership is $24.95 monthly, or $269 annually at a 10% discount. Benefits of Premium membership include a priority listing in search results above organization with Basic membership, as well as 10 photo uploads and advanced referral tracking. Treatment centers with Premium listing have increased opportunities to be seen and to connect with referrals.
Sign up now to take advantage of this special offer and start receiving inquiries from our wide audience. We expect your facility will receive new referrals as a result of being listed online with us, as our site receives over 1.2 million page views each month. The $24.95 monthly fee will continue to offer tremendous value after your free trial period ends.
© Copyright 2016 GoodTherapy.org. All rights reserved.