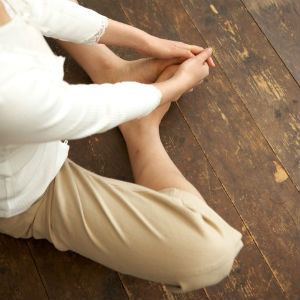 When we think of being flexible, we might immediately imagine a practitioner of yoga executing a difficult pose or a young gymnast curling backward on a balance beam. But what does it mean to be psychologically flexible? The term psychological flexibility has been used by social scientists quite often over the past 10 to 15 years.
What Is Psychological Flexibility?
Having psychological flexibility means having access to the feelings and thoughts contained in each and every moment. Through nonjudgmental awareness, an individual can more easily see and understand his or her own true core values. This recognition and understanding can then lead to letting go of needless defences and allow for the alteration of any behaviors that are not in alignment with core values. Conversely, the individual may choose to persist in the actions and behaviors that do reflect core values.
Becoming More Psychologically Flexible
In an attempt to clarify what is meant by psychological flexibility and its impact on overall health, Todd B. Kashdan and Jonathan Rottenberg examined the research and papers of numerous social scientists whose work focused on this topic. In their paper, Psychological Flexibility as a Fundamental Aspect of Health (2010), they describe some of the benefits of having psychological flexibility as being able to:
adapt easily in situations with demands that change and fluctuate
access information gleaned from past experience and adapt this knowledge for use in new and challenging situations
shift how a situation is perceived; change a perspective
deal with competing and sometimes conflicting desires and needs
identify and practice the repeated actions that bring rich meaning into daily living
It is possible to learn the skills that will lead to becoming more psychologically flexible. Therapists and lifestyle coaches regularly include strategies in their workshops and private sessions aimed at helping people attain psychological flexibility.
East Meets West
Meditation practitioners will notice the many similarities between the practice of mindfulness in everyday life and the areas being explored by today's social scientists. Some of the strategies employed by therapists and lifestyle coaches in the area of psychological flexibility also mirror traditional teachings that come from the east, such as the Buddhist teachings based on mindfulness:
to have nonjudgmental awareness about an emotional state
to maintain an openness that is nonresistant
to be mindful at the same time as being resilient and vulnerable
The Middle Path in the Buddhist tradition embraces all things as they are, with no judgment. Nonjudgment and the practice of mindfulness in daily living go hand-in-hand. This practice leads to a stress-free state of no-striving that creates an opening for transcendent consciousness and, thus, enlightenment.
Forward 2,000 years later and researchers are describing self-acceptance as being central to psychological flexibility. They suggest that through nonjudgmental noticing of feelings and thoughts, both positive and negative, an individual can come to realize what his or her most valued core beliefs actually are. The person can then choose strategies and make choices that will help him or her live in accordance with these beliefs. If negative thoughts or feelings arise and the path of nonresistance is followed, these thoughts and feelings can be viewed from a nonjudgmental stance. When this happens, a space instantly opens up where learning and growth can happen.
What's to Be Gained?
Psychological flexibility does not mean changing thoughts. It means simply noticing thoughts and, through the process of noticing, gaining the ability to change "automatic" and ingrained responses to those thoughts. Since awareness of personal core values is increased, the awareness of what one really wants to achieve can also be increased. It inevitably becomes easier to set goals and take positive actions toward achieving those goals, even when circumstances present challenges.
People who work at attaining psychological flexibility, whether in workshops/private sessions or through their own spiritual practice, will see many benefits, and their awareness of what is going on in each moment will increase. Their ability to watch thoughts and feelings as they come and go will be strengthened. They will then be able to make conscious choices about which thoughts to act on and which to ignore.
References:
Kashdan, Todd B., and Rottenberg, Jonathan (2010). Psychological Flexibility as a Fundamental Aspect of Health. Retrieved on 5/22/14 from: http://www.ncbi.nlm.nih.gov/pmc/articles/PMC2998793/
Archer, Rob (2014). The Role of Building Flexibility in Building Performance and Well-Being. Retrieved on 5/22/14 from: http://workingwithact.com/psychological-flexibility-at-work/the-role-of-psychological-flexibility-in-building-performance-and-wellbeing/
Hayes, Steven. Acceptance and Action Questionnaire (AAQ) and Variations. Retrieved on 5/22/14 from: http://contextualscience.org/acceptance_action_questionnaire_aaq_and_variations
© Copyright 2014 GoodTherapy.org. All rights reserved. Permission to publish granted by Douglas Mitchell, MFTI, therapist in San Francisco, California
The preceding article was solely written by the author named above. Any views and opinions expressed are not necessarily shared by GoodTherapy.org. Questions or concerns about the preceding article can be directed to the author or posted as a comment below.