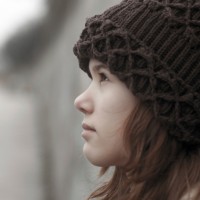 As the warm weather and long days of summer steadily give way to the long, cold nights of fall and winter, many people find themselves falling into depression. About 5% of the population experiences seasonal affective disorder (SAD), a type of depression that coincides with seasonal changes. Mental health professionals have long struggled to understand the condition, which is most common during the winter months when UV light levels are low. Symptoms can occur at any time though, and a small number of people experience SAD during the summer. According to a study presented this month at the European College of Neuropsychopharmacology, researchers now have a stronger understanding of what causes this mysterious condition.
What Causes Seasonal Affective Disorder?
Researchers worked with a small study sample, evaluating 11 people who had SAD and 23 people without it. Using PET scans, researchers evaluated the presence of two chemicals: serotonin, a neurotransmitter implicated in depression and mood regulation, and serotonin transporter protein (SERT). SERT transports serotonin to nerve cells, where the neurotransmitter is inactive.
Researchers found that people without SAD actually have lower levels of SERT during the winter, but higher levels during the summer. Because SERT carries serotonin to nerve cells where it remains inactive, more SERT in the brain suggests the presence of lower serotonin. Researchers concluded, then, that SAD is a product of insufficient serotonin levels, and that the behavior of SERT causes these low serotonin levels.
Doctors have long prescribed UV light therapy to treat people experiencing SAD during the winter. The authors of this study suggest that light therapy might act on serotonin, and have already been discussing plans for a study addressing the effects of light therapy.
Understanding Seasonal Affective Disorder
Seasonal affective disorder is more than just the winter doldrums. People with SAD may feel persistently hopeless, sad, and exhausted. Symptoms of SAD include:
Irritability, restlessness, or sadness associated with the change of seasons.
Experiencing symptoms around the same time each year.
Feelings of hopelessness or worthlessness.
Changes in your sleep or eating habits.
Thoughts of suicide.
Conflicts in your relationships or chronic anger with others.
Difficulty concentrating.
Inability to enjoy activities or hobbies you previously enjoyed.
If you think you might have SAD, therapy can help. GoodTherapy.org can help you find a therapist using this link.
References:
Lincoff, N. (2014, October 28). Why so SAD? Researchers get to the bottom of seasonal affective disorder. Retrieved from http://www.healthline.com/health-news/researchers-get-to-the-bottom-of-seasonal-affective-disorder-102814#2
Seasonal affective disorder (SAD). (2014, September 12). Retrieved from http://www.mayoclinic.org/diseases-conditions/seasonal-affective-disorder/basics/symptoms/con-20021047
© Copyright 2014 GoodTherapy.org. All rights reserved.
The preceding article was solely written by the author named above. Any views and opinions expressed are not necessarily shared by GoodTherapy.org. Questions or concerns about the preceding article can be directed to the author or posted as a comment below.