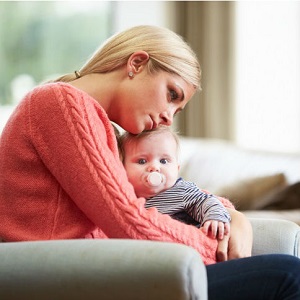 Yes, May is Perinatal Mental Health Awareness Month in the Unites States. That sure sounds like a mouthful, doesn't it? And what is "perinatal" anyhow?
"Perinatal" pertains to the period of time from conception, through pregnancy, and up to a year postpartum (after having a baby). It is a very important time in a woman's life where she is vulnerable to the number one complication of having a baby: perinatal depression.
That's why so many important nonprofits and task forces are working hard to get the word out about perinatal mental health awareness. Just this month (May 2011), Postpartum Support International, the world's largest nonprofit dedicated to perinatal mental health awareness, declared May as National Perinatal Mental Health Awareness Month. The Los Angeles Perinatal Mental Health Task Force, headed by Kimberly Wong, declared May Perinatal Awareness Month in Los Angeles. So yes, this is a very important subject and one which is worthy of exploring, destigmatizing, and getting the facts.
So here they are, in a nutshell:
Up to 20% of all childbearing women experience a PMAD (perinatal mood/anxiety disorder)
Perinatal depression is very treatable and temporary. Help is available. With intervention, women heal and recover. Please look at PSI's website (below) for local support and resources in your area.
Stigma and misinformation, among other barriers, prevent women from getting the help they need. Women dealing with PMAD are not what sensationalist media portrays them to be. Get the facts from PSI and Postpartum Progress.
There are many causes for PMADs, but it is never the woman's fault. Usually there are a combination of biochemical influences with poorly timed perinatal psychological challenges.
PMADs do not discriminate. Any woman can have it, and any woman will get better with help.
If you suspect you might be experiencing a PMAD, do not delay. Peruse the websites below for more information on where to get help.
Excellent resources to get help/education on the subject:

The preceding article was solely written by the author named above. Any views and opinions expressed are not necessarily shared by GoodTherapy.org. Questions or concerns about the preceding article can be directed to the author or posted as a comment below.