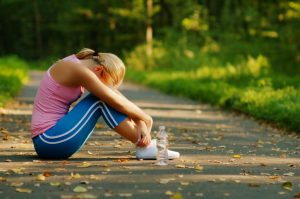 According to the Depression and Bipolar Support Alliance, bipolar affects about 5.7 million adults, or 2.6% of the population. Most people begin experiencing symptoms in their mid-twenties, but many do not receive a diagnosis for several years. People with bipolar go an average of six years between the onset of symptoms and a diagnosis of bipolar, according to a study published in Canadian Journal of Psychiatry.
What Causes Delay in Diagnosis?
The study, a meta-analysis of 27 previous studies, looked at 9,415 participants. Researchers consistently found that people with bipolar experienced disruptive symptoms for years before being diagnosed. The average person with bipolar waited six years for a diagnosis.
In some cases, symptoms of bipolar were mislabeled as typical adolescent moodiness. In some cases, mental health professionals also experienced difficulty distinguishing symptoms of bipolar from those of depression.
A detailed family history and history of symptoms are also considered essential in the diagnosis of bipolar. Gathering this information may be a time-consuming process that some mental health professionals may overlook.
The study's authors urge mental health professionals to gather detailed information about life history, mood changes, and risk factors from the people they are treating. Providers are also encouraged to ask about drug use, overseas travel, and antidepressant use.
Bipolar Symptoms and Treatment
Bipolar, previously known as manic depression, is characterized by cycling between feelings of joy and euphoria (mania) and feelings of depression. Either state may be more pronounced than the other. Some people may experience a mixed state, or both moods at the same time.
These moods can last days or weeks. Changes may be abrupt and unpredictable, especially in those who have rapid-cycling bipolar. This serious form of bipolar may be diagnosed in those who experience at least four episodes in a year.
Most mental health experts agree on four distinct subtypes of bipolar:
Bipolar I is characterized by extreme manic episodes lasting at least seven days or necessitating hospitalization. Depressive episodes typically last at least two weeks.
Bipolar II primarily involves depressive episodes, with no full-blown mania. People with bipolar II may experience hypomanic episodes, which are characterized by a slightly elevated mood.
Cyclothymia is a milder form of bipolar characterized by episodes of mild depression and hypomania for at least two years.
Bipolar not otherwise specified does not fully meet diagnostic criteria for other forms of bipolar but still interferes with functioning. For example, a person may have manic episodes lasting fewer than seven days or depressive episodes lasting less than two weeks.
Without treatment, bipolar often worsens. The right treatment for bipolar depends on a person's symptoms, and people with bipolar may often try several medications before finding one that works. Therapy can help people with bipolar better manage their moods and understand their diagnosis.
References:
Bipolar disorder – fact sheet. (n.d.). Retrieved from http://www.treatmentadvocacycenter.org/resources/briefing-papers-and-fact-sheets/159/463
Bipolar disorder statistics. (n.d.). Retrieved from http://www.dbsalliance.org/site/PageServer?pagename=education_statistics_bipolar_disorder
Rapid cycling and its treatment. (n.d.). Retrieved from http://www.dbsalliance.org/site/PageServer?pagename=education_brochures_bipolar_disorder_rapid_cycling
Study finds average 6-year delay between onset and diagnosis of bipolar disorder. (2016, July 25). Retrieved from http://www.eurekalert.org/pub_releases/2016-07/uons-sfa072016.php
© Copyright 2016 GoodTherapy.org. All rights reserved.
The preceding article was solely written by the author named above. Any views and opinions expressed are not necessarily shared by GoodTherapy.org. Questions or concerns about the preceding article can be directed to the author or posted as a comment below.