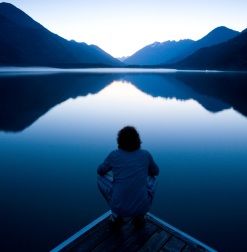 Soon the calender pages will turn to 2011. As this new year approaches we begin to think about the intentional changes we desire. It is also a time when we review the past year of our life. As we do this we can find that there have been both planned and unexpected changes.
These changes can bring on questions of meaning. How can we be with this in ways that support new life purpose and meaning. First we have had life changes since our beginning. These life changes come in many forms We change from being a baby to a toddler who could get from place to place all by yourself. We change from being a child to a teenager with all of the excitement and dismay that can bring. We change when we enter school and when we graduate school. We change when we enter a new relationship. We change when a relationship ends. We change when children are born and when children leave home. We change when we start a job and when it ends. We change when we lose someone through death. We change as our bodies grow older.
Changes also asks us to to let go and shed the leaves of our lives. In my own life and work with the people who come to see me I have found that being in a season of life change can be challenging. This is true even if the change is desired and planned for but especially true if it is unexpected and not desired.
Taking time to gain our bearing and grieve the change and loss of what is no longer here is so important. One way that can be helpful is to be aware and work with three movements of change.
The first movement is taking the time to be with what is no longer the same. What is lost. We can tend to skip over this phase or get so mired in it that life seems to stop. Asking what is lost and allowing ourselves to feel both the sadness and the bittersweet joys of memories can take both time and courage. It is often helpful to share you feelings and thought with a trusted friend, support group, or qualified therapist. Asking for support here is not a sign of weakness but of strength and courage.
The second movement is taking the time to be with what is here now. What remains. Don't rush too quickly into this phase with the pressure of needing to move on. Let it unfold naturally. Begin to notice life now as it is. Writing down what you are grateful for and appreciate in your life can be helpful. This is a time of reconnection not forgetting what is lost but remembering that you and your life are still here.
The third movement is taking the time to be with what's next. What's possible now. Let this movement flow naturally from the first two. This is a time to begin to re imagine your life. It is a time to reaffirm that we are here and reinvest in our life. It can be helpful to keep a vision journal with thoughts and ideas about what you desire to do and be. Again having people to share this with is so important. We all need support along our way This is a time when you reconnect to what has value and meaning for you and can align with your unique life purpose and calling. This is the place that you can make intentional New Year plans for changes which are aligned to your life purpose.
Thoughtfully walking though the changes which come our way can add richness and depth to our lives and relationships.
© Copyright 2010 by Inge Dean, MS, LMFT. All Rights Reserved. Permission to publish granted to GoodTherapy.org.
The preceding article was solely written by the author named above. Any views and opinions expressed are not necessarily shared by GoodTherapy.org. Questions or concerns about the preceding article can be directed to the author or posted as a comment below.