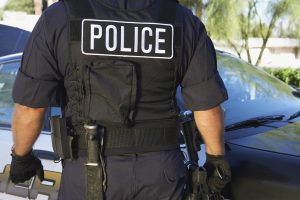 Many groups are working to defuse tensions between police and the communities they serve. These attempts come in the wake of numerous high-profile police shootings, mostly of unarmed black Americans. The Policing in a Multiracial Society Project is a police training initiative designed to counteract hidden biases among police officers, and research suggests the project may be able to significantly reduce racial stereotypes held among police officers.
The Challenge of Implicit Bias
Implicit bias is the tendency to unconsciously treat members of one group differently from another group. Unlike overt bias, which requires conscious malicious intent, implicit bias can occur even in people who do not want to behave in discriminatory ways. People with implicit racial biases may claim not to see race, which by some definitions has become its own form of racism sometimes called colorblind racism.
Researchers behind the Colorblind Racial Attitudes Scale (CoBRAS)—a questionnaire developed to measure how either acknowledging or dismissing racial biases contributes to racism in general—say the act of minimizing racism's existence actually leads to more intolerance. The scale shows this attitude can increase implicit bias, and a 2016 study found police are more likely to endorse colorblind racial beliefs than other groups.
study
determined police are more likely to use
aggressive
force on black people than on white people—an increased use of force that is not usually due to differences in behavior. Another
study
found that police stop and search black motorists more frequently than white motorists, even though whites are more often found with contraband.
Counteracting Implicit Bias
The Policing in a Multiracial Society Project works to counteract the climate of implicit bias by offering an optional 10-hour course on race, racism, and policing. The course is part of the Police Training Institute at The University of Illinois at Urbana-Champaign. More than 500 police departments in Illinois send their recruits to the university for training.
Drawing upon research into implicit bias and community policing, program director Michael Schlosser has continually refined the program in an effort to reduce police bias. At first, the program produced little or no change in measures of implicit bias. After Schlosser expanded the program, giving trainees more opportunities to discuss race and incorporating presentations from black community leaders, the CoBRAS test showed a drop in implicitly racist attitudes.
Now, more than 75% of police departments that send recruits to the Police Training Institute also elect for their recruits to take the optional bias reduction course. Schlosser and his colleagues say their research shows that ignoring race and racism is not effective, but confronting it can produce meaningful attitude shifts.
Implicit Bias and Mental Health
The impact of both implicit bias and overt racism on communities of color is heavily documented and can place these communities in danger. For example, a 2014 study found that fear of the police may prevent Latino Americans from contacting emergency services when they need medical help.
Exposure to racism—coupled with the anxiety it often produces—can lead to many mental health concerns, including depression, posttraumatic stress, and substance abuse.
References:
Hughes, C. E., Hunter, C. D., Vargas, P. T., Schlosser, M. D., & Malhi, R. S. (2016). Police endorse color-blind racial beliefs more than laypersons. Race and Social Problems, 8(2), 160-170. doi:10.1007/s12552-016-9170-0
Police Training Institute challenges police recruits' racial biases. (2016, August 2). Retrieved from http://www.eurekalert.org/pub_releases/2016-08/uoia-pti080216.php
Wortham, J. (2015, June 23). Racism's psychological toll. Retrieved from http://www.nytimes.com/2015/06/24/magazine/racisms-psychological-toll.html?_r=0
© Copyright 2016 GoodTherapy.org. All rights reserved.
The preceding article was solely written by the author named above. Any views and opinions expressed are not necessarily shared by GoodTherapy.org. Questions or concerns about the preceding article can be directed to the author or posted as a comment below.