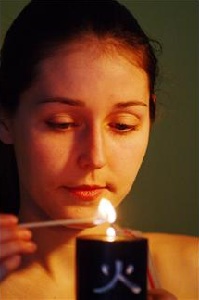 How many of us go through our busy lives only half-paying attention? Driving down the same freeway, going through the same ritual after dinner (cleaning up, washing the dishes, etc), we find that our bodies our doing one thing while our minds are doing another. Research shows that no one multi-tasks well. In fact, in a study conducted by researchers, Nass, Ophir, and Wagner at Stanford, they found that the more people multi-tasked, the more their subjects became focused on what they had previously been working on. And, as people became more mentally fatigued, the harder it was for them to filter out what was important and what was not (Gorlic, 2009). This has important implications for how we live our lives!
Adding stimulus after stimulus increases our confusion and decreases our capacity to discern our priorities, what is most important to us. It prevents us from screening out whether we should stay late at work when we're exhausted, or add on one more social event, or keep flipping stations on TV rather than turning it off when we're bored. It also may decrease our capacity to notice basic needs, such as being aware of when we are hungry, which in turn, increases our sense of urgency, and, the cycle continues!
How do we stay in contact with ourselves and bring our full presence to the moment? Often, knowing how we're feeling and thinking, and what we're doing and seeing, takes awareness and practice. This is called Mindfulness, or mindful awareness. It need not be connected to Buddhism or religious practices, but it does need to be practiced because of the amount of stimulation in our lives.
In order to figure out how present we are, it's first helpful to slow down, and notice what we're doing. Is the car radio blasting a song we love, but don't feel like hearing? How many times have you listened to music you used to love, or like but don't want to hear in the moment, just because you're not paying attention? This only increases our detachment from ourselves in the moment.
Identify times when you're apt to feel rushed, frantic, or urgent: when you're hungry, when there's an adventure scene in your favorite series, when you're driving home from work after a long day, or when the kids are yelling. Slowing down helps us to identify what we're feeling.
Since activities done on auto-pilot often involve holding your breath, or just barely breathing, a mindful focus on your breath throughout the day is one way to bring your awareness back to the present moment. You can ask, "How is my breathing right now? Am I holding my breath, or breathing intermittently? What is the pace of my breath? Is it fast or slow?"
Try doing only one thing at a time. I know, I know; it's hard, especially if you're a parent, but there are times when you can slow down just a bit and really notice what's going on. When you're petting the dog, only pet the dog. When you're hugging your child, feel your love, and breathe deeply. As you read this, your mind visualizes hugging and being hugged, and this image increases hormones which decrease stress and increase connection. Choosing to imagine hugging your loved one actually decreases stress. But, it takes time to slow down and choose the positive image.
At times when you feel pressure, stressed or only half in the room, you can actively integrate your mind and body by asking yourself, "How much of the world am I taking in right now?" This can be followed by an awareness of how much you are taking in through your senses: eyes, ears, nose, mouth, and through the experience of touch. It is very hard to truly focus on all senses, or even two senses at once, and yet, this is what we demand of ourselves when we are talking, listening to music, and driving.
See if you can focus just on one sense: for example, just taking in with your eyes, noticing the colors, the textures, not naming anything; for example, saying, "green, yellow, curving lines," rather than tree and branches. Notice the difference between seeing in your mind's eye rather than seeing the world. See if you can pull yourself away from your inner thoughts and let the details of the external world sift through your mind. You are building the bridge between your internal world and the external one. The extent to which you are taking in the world may equal the extent to which you are present in it.
Gorlic, Adam (2009) Media multitaskers pay mental price, Stanford study shows: http://news.stanford.edu/news/2009/august24/multitask-research-study-082409.html. Stanford Report.
Related Articles:
Occupying Here: How Mindfulness-Based Therapy and Practice Perfectly Suits Our Changing Times
Mindfulness and Knowledge
What is "This"? An Exercise in Contemplation
© Copyright 2011 by By . All Rights Reserved. Permission to publish granted to GoodTherapy.org.
The preceding article was solely written by the author named above. Any views and opinions expressed are not necessarily shared by GoodTherapy.org. Questions or concerns about the preceding article can be directed to the author or posted as a comment below.