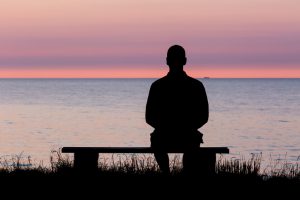 Last year, a study doubled previous estimates of the transgender population in the United States, putting the figure at 1.4 million, or about 0.6% of the population. A recent Gallup poll shows the percentage of LGBTQ+ adults in the U.S. increased from 3.5% in 2012 to 4.1% in 2016. In 2015, Fusion's Massive Millennial Poll found half of 1,000 people ages 18-34 saw gender as a nonbinary spectrum.
These increased numbers likely result from a general increase in acceptance of LGBTQ+ identities, as people who can expect to be welcomed and supported regardless of gender identity or orientation are more likely to feel safe enough to express those identities and/or orientations. Despite this greater acceptance, however, the mental health care system is not adequately meeting the needs of LGBTQ+ individuals, according to a study published in the Journal of Women's Health.
Inadequate Mental Health Access Among Minorities
Gender and sexual minorities tend to have higher rates of mental health issues, which likely correlate with increased vulnerability to discrimination and violence. According to data from the Office for Victims of Crime, at least half of all transgender individuals experience sexual abuse or assault at some point in their lives. Some reports say that figure is as high as 66%, and sexual assault is often experienced alongside physical abuse.
heterosexual
and cisgender people. Researchers used a cross-sectional internet survey of 704 participants. They oversampled racial minorities and people of low socioeconomic status to ensure vulnerable groups had adequate representation.
Transgender participants were 2.4 times more likely than cisgender participants to report an unmet mental health care need. Bisexual participants reported unmet mental health care needs at 1.8 times the rate of cisgender heterosexual women. Untreated depression was 1.6 times more common among transgender participants.
Discrimination's Role in Inaccessible Mental Health Care
After researchers adjusted for environmental factors such as social support and experiences of discrimination, these differences disappeared. This suggests exclusion and other social factors help account for mental health care differences among gender and sexual minorities.
The study's authors say exclusionary health care practices may compound mental health challenges among sexual and gender minorities. Transgender and non-heterosexual populations, they argue, are overrepresented among low socioeconomic groups, making health care more inaccessible.
References:
Hoffman, J. (2016, June 30). Estimate of U.S. transgender population Doubles to 1.4 million adults. Retrieved from http://www.nytimes.com/2016/07/01/health/transgender-population.html?_r=0
Landsbaum, C. (2017, January 13). An increasing number of adults in the U.S. identify as LGBT. Retrieved from http://nymag.com/scienceofus/2017/01/an-increasing-number-of-adults-in-the-u-s-identify-as-lgbt.html
Responding to transgender victims of sexual assault. (n.d.). Retrieved from https://www.ovc.gov/pubs/forge/sexual_numbers.html
Rivas, J. (2015, February 3). 50% of Millennials believe gender falls on a spectrum. Retrieved from http://fusion.net/story/42216/half-of-young-people-believe-gender-isnt-limited-to-male-and-female/
Steele, L. S., Daley, A., Curling, D., Gibson, M. F., Green, D. C., Williams, C. C., & Ross, L. E. (2016). LGBT identity, untreated depression, and unmet need for mental health services by sexual minority women and trans-identified people. Journal of Women's Health. doi:10.1089/jwh.2015.5677
© Copyright 2017 GoodTherapy.org. All rights reserved.
The preceding article was solely written by the author named above. Any views and opinions expressed are not necessarily shared by GoodTherapy.org. Questions or concerns about the preceding article can be directed to the author or posted as a comment below.