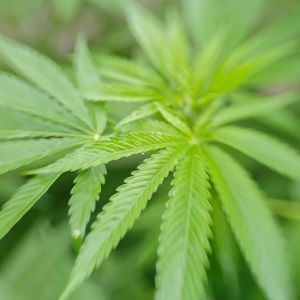 For children experiencing treatment-resistant epilepsy, every day may be filled with seizures. Their parents have increasingly begun advocating for the legalization of medical marijuana to treat their symptoms. Cannabidiol, an ingredient in marijuana, has been shown to help reduce some of the symptoms of severe epilepsy.
Utah recently passed a law allowing those with epilepsy to use strains of marijuana high in cannabidoil. Medical marijuana is still illegal at the federal level, so the use of medical marijuana—even in a state where it is legal—remains risky.
Staying intellectually active may help prevent dementia, according to a new study. Researchers evaluated 2,000 senior Minnesotans, following up every 15 months. Researchers found that study participants who regularly read, did crafts, socialized, worked on computers, played music, or completed other intellectual activities had a lower chance of developing dementia. Even among participants who had a gene that yields a 67% chance of developing Alzheimer's, intellectual pursuits reduced the risk of dementia.
Despite spending billions of dollars on care for veterans struggling with posttraumatic stress, the Veteran's Administration does not know if the treatments it uses actually works. A report from the Institute of Medicine points out that the government does not track the results veterans get from VA-backed PTSD treatment. Despite the fact that 8% of Iraq and Afghanistan veterans struggle with PTSD, there's little information about what happens when these veterans seek treatment.
In middle school, adult-like social skills and a tendency to take risks can add up to major social successes. Among children and adolescents who were popular in their preteen and early teenage years, though, early social success can add up to later social failure. A study has found precocious behavior in middle school is a strong predictor of alcohol and drug use, and that children who are popular in middle school may find themselves socially adrift in high school and beyond.
A new study has verified what the loved ones of people struggling with low self-esteem already know: people with low self-esteem don't actually want to be cheered up. Researchers found that when loved ones offered positive feedback or tried to reframe negative comments in a positive light, there was no benefit. Those who tried to help people with low self-esteem feel better frequently reported that their positive statements made the interaction go downhill.
People who experience spinal cord injuries frequently end up fully or partially paralyzed, but a new device aims to change this. The device allows the brain to bypass the spinal cord, sending signals directly to muscles and enabling patients to move their limbs again. A 23-year-old male quadriplegic is the first to use the device, which uses a brain chip that converts thought signals into muscle movements.
Parkinson's patients have relied on deep brain stimulation (DBS) to improve motor skills for years, but new research suggests that the procedure may also improve non-motor symptoms such as sleep disturbances. Although DBS may help with some non-motor symptoms, researchers caution that it may worsen some psychiatric symptoms associated with Parkinson's.
© Copyright 2014 GoodTherapy.org. All rights reserved.
The preceding article was solely written by the author named above. Any views and opinions expressed are not necessarily shared by GoodTherapy.org. Questions or concerns about the preceding article can be directed to the author or posted as a comment below.