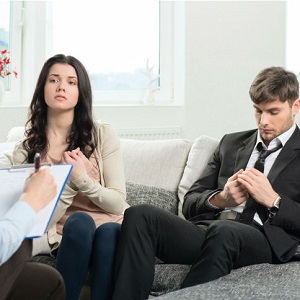 Families are amazingly resilient relationship groups. While many of us have enduring trouble with some aspect of our families, past or present, all of us are part of some form of family all our lives. Most of us organize our lives around the needs, priorities, goals, and problems of our chosen family. Whatever differences and conflicts we may have with other nations and peoples around the world, the human family is the way all of us organize.
Family therapy is a form of psychotherapy that seeks to understand, theorize, and imagine ways to help families function better with more flexibility, healthier communication, and more functional roles, responsibilities, and shared connections. When family relationships are strained beyond the members' capacity to respond, having a trusted, compassionate, and trained relationship coach or mentor can really make life happier, easier, and healthier for all involved. Licensed marriage and family therapists (LMFT) have specialized education, training, and supervision in helping families increase their ability to function in a positive, enjoyable way—at least, that's the goal.
As helpful and healing as family therapy can be, there are certain life problems that are so detrimental to individual functioning that they should be addressed in individually therapy before family therapy can begin. These include:
Even if your family may be in the midst of one of these problems, a family therapist may be a great local resource for finding the help you need. If you are worried about your family, have run out of your own ideas, and energy for making a change is running low, please consider seeking out the professional help you need to get your closest relationships back on track.
© Copyright 2011 by Lynne Silva-Breen. All Rights Reserved. Permission to publish granted to GoodTherapy.org.
The preceding article was solely written by the author named above. Any views and opinions expressed are not necessarily shared by GoodTherapy.org. Questions or concerns about the preceding article can be directed to the author or posted as a comment below.