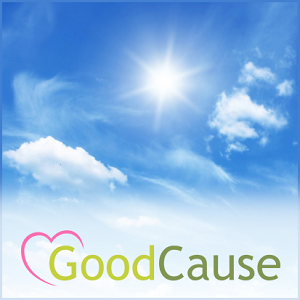 In May 2013, GoodTherapy.org launched the GoodCause sponsorship program in recognition of the important work that national nonprofit organizations do in the realm of mental health. GoodCause was implemented to support national nonprofit organizations in line with GoodTherapy.org's mission and vision. Through social media campaigns and public and member donations, the GoodCause program honors the hard work and dedication of these organizations.
GoodTherapy.org hopes to inspire our readership to give attention to these worthy causes. We recognize how these organizations selflessly inspire hope, tirelessly cultivate vital support and resources, and promote awareness of some of the most important issues and challenges facing people today. Now we share them in the hopes that we can raise awareness for what they do and spread the word about their accomplishments.
This month, in addition to the GoodTherapy.org GoodCause Sponsorship Program, GoodTherapy.org has created a new directory of nonprofits in line with the GoodTherapy.org mission and vision that work to create greater mental wellness and a happier, healthier place to live for people in communities across the nation. GoodTherapy.org will continue to showcase the work of nonprofit organizations in line with our mission and vision by accepting submissions for a new section of our website, the new GoodCause Nonprofit Directory.
Any 501(c)(3) organization that works to make a positive impact in the lives of others is eligible and encouraged to apply. Our goal is to create a resource for people seeking mental health resources and information, as well as to support the organizations that provide those important services. Whether at the local, state, or national level, GoodTherapy.org wants to recognize these groups of people who work to support those in need and cultivate change in their communities.
If you are affiliated with a 501(c)(3) nonprofit organization that would like to be featured in GoodTherapy.org's GoodCause Directory, please submit your organization's information here.
© Copyright 2014 GoodTherapy.org. All rights reserved.