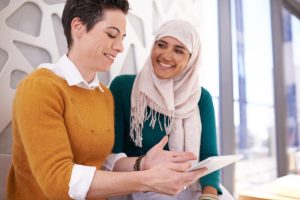 Intellectual humility may increase tolerance while improving judgment, according to a group of four studies published in the journal Personality and Social Psychology Bulletin.
Intellectual humility is the willingness people to recognize their beliefs may be incorrect. People who score high on measures of intellectual humility more readily admit when they are wrong. This little-studied personality trait gets less attention compared to traits such as hostility and arrogance. Yet, this new group of studies suggests intellectual humility could be a key to better relationships and communication.
Intellectual Humility: Better Communication, More Tolerance
For the first study, researchers used a newly developed Intellectual Humility Scale to assess participants' intellectual humility. People who scored high on measures of intellectual humility had higher levels of tolerance, curiosity, and ambiguity, and they were less likely to be rigid in their beliefs.
honesty
, competence, morality, and warmth. People with more intellectual humility judged the writer's character less harshly based on this disagreement, pointing to greater tolerance among those with higher levels of intellectual humility.
A third trial assessed the ability of people to evaluate the quality of evidence in an argument. After hearing arguments in favor of flossing, people with higher levels of intellectual humility were more adept at identifying strong arguments among weak ones.
Another trial explored how people's intellectual humility affected their views on politicians who change their stance on issues. People who scored high on intellectual humility were less likely to negatively view these politicians as "flip-floppers."
This trial also revealed an interaction between intellectual humility and political ideology. Republicans who scored higher on measures of intellectual humility were more likely to vote for a candidate whose views changed based on new evidence. Intellectual humility had less influence over how Democrats viewed changes in political opinions.
The study's authors suggest promoting intellectual humility could reduce discord over issues such as politics and religion, enabling people to communicate more effectively even when they disagree.
References:
For a modest personality trait, 'intellectual humility' packs a punch. (2017, March 17). Retrieved from https://today.duke.edu/2017/03/modest-personality-trait-intellectual-humility-packs-punch
Leary, M. R., Diebels, K. J., Davisson, E. K., Jongman-Sereno, K. P., Isherwood, J. C., Raimi, K. T., . . . Hoyle, R. H. (2017). Cognitive and interpersonal features of intellectual humility. Personality and Social Psychology Bulletin. doi:10.1177/0146167217697695
© Copyright 2017 GoodTherapy.org. All rights reserved.
The preceding article was solely written by the author named above. Any views and opinions expressed are not necessarily shared by GoodTherapy.org. Questions or concerns about the preceding article can be directed to the author or posted as a comment below.