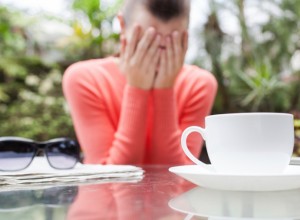 The development of DNA evidence revolutionized the prosecution of rape cases, making it much more difficult for rapists to deny sexual contact with their victims. In 2009, though, various media outlets discovered that at least 200,000 rape kits nationwide had been left untested. Since that revelation, many police departments have scrambled to get the kits processed. Limited resources, insufficient training, and a host of other obstacles make the process a slow one. The push to test these kits means many more rape victims have a chance at justice. For some victims, though, testing these kits reopens old wounds.
The Betrayal of Untested Rape Kits
The criminal justice system often does little to keep victims apprised of developments in their case. Consequently, many victims may not realize that their rape kits were left untested. Lisa Danylchuk, LMFT, a GoodTherapy.org Topic Expert on trauma and posttramatic stress (PTSD) says that the institutional betrayal of leaving a rape victim's kit untested can be deeply traumatic. "For many who have experienced trauma, the sense of not being protected by a person or entity in a protective role can lead to a sense of betrayal trauma. I can see this backlog of rape kits contributing to a lack of sense of protection and advocacy from existing social structures, which can make the process of healing more challenging for the victim," she explains. 
Re-triggering Trauma
Rape victims who are unaware that their kits were left untested face the prospect of an unanticipated phone call telling them that their rapist has been captured or their test has finally been evaluated. Many of these survivors have made immense progress toward healing that a criminal prosecution or police interviews might undermine. Conversely, for survivors who know their kits are untested, waiting for resolution can spark an endless and painful waiting game.
Laura Reagan, LCSW-C, a PTSD and trauma Topic Expert for GoodTherapy.org, says, "I've spoken with survivors who, years after being told their cases were closed, were contacted about a DNA match and asked to testify in court. These survivors told me they felt the same trauma symptoms as if the incident had just occurred, and they were ambivalent about whether they wanted to open up a chapter in their lives they considered to be closed." 
The Challenges of the Criminal Justice System
For some rape victims, prosecuting the rape is almost as painful as the rape itself. Victims may have to field questions about their sexual history and allegations that they are lying. If a victim has to testify, that person must not only re-live the rape in painstaking detail, but also respond to cross-examination questions from the rapist's attorney. This experience is a deterrent to prosecution for countless rape victims, and for those who go through with prosecution, the process can be profoundly traumatic.
More Victimization
In some cases, the failure to test rape kits has led to more rapes. In Detroit, for example, where 11,000 rape kits were left untested, police have identified 127 serial rapists. In some cases, the associated rape kits date back as far as 30 years. With earlier or better testing, it's possible that these rapists might have been stopped sooner.
Helping Victims
Though testing rape kits can bring old trauma to the surface, it's one of the few ways rape victims can get justice. Reagan emphasizes the importance of compassionate care for victims, saying, "The information must be delivered in a sensitive manner, with crisis intervention support and advocacy offered to survivors receiving this sudden news. Testing old cases can be beneficial, depending how it is handled."
Danylchuk wants victims to know that recovery is possible, but that delayed justice can have lasting effects on victims. "One treatment goal for clients in therapy for posttraumatic stress is to get the mind, brain, and body into present time, where the trauma is over and they have survived. Having a delayed rape test kit, or having one come up to be tested years after the rape, could prolong the time before a client can feel that the experience is truly over, or could elicit posttraumatic symptoms if the case is re-opened," she says.
References:
Catallo, H. (2014, October 31). Man continued pattern of sex crimes as thousands of Detroit rape kits went untested. Retrieved from http://www.wxyz.com/news/man-continued-pattern-of-sex-crimes-as-thousands-of-detroit-rape-kits-went-untested
Strickler, L. (2009, November 10). Thousands of rape kits wait to be tested. Retrieved from http://www.cbsnews.com/news/thousands-of-rape-kits-wait-to-be-tested/
© Copyright 2014 GoodTherapy.org. All rights reserved.
The preceding article was solely written by the author named above. Any views and opinions expressed are not necessarily shared by GoodTherapy.org. Questions or concerns about the preceding article can be directed to the author or posted as a comment below.