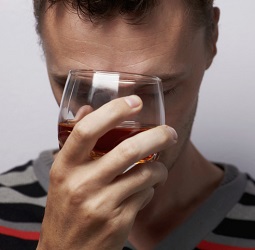 Editor's Note: The following article was written solely by the authors listed above. The views and opinions expressed here are not necessarily those of GoodTherapy.org. Questions and concerns regarding the article's content can be directed to the authors or posted as a comment below. 
Last month, we wrote The Myths of Powerlessness and Disease, and this is a follow-up, offering two more myths that 12-step programs don't want you to know. We believe that AA/12-step based programs, which make up 98% of U.S. treatment programs, are based on premises that both research and experience indicate are not only unfounded, but actually prevent you from getting over your problems and leave you with less than a 5% chance of recovery over five years.
Myth #3: A Person with Addiction Must Hit Bottom
The idea that you must "hit bottom" is a very destructive myth. Why would you wait until after you've lost you've everything to seek help? At that point, why would you bother to sober up?
Suppose for a moment that alcohol abuse actually were a disease. Then we'd be interested in prevention, regular checkups, early detection. Wait a minute—early detection? What happened to "hitting bottom?"
That's the problem. With actual illnesses, we don't wait until the patient is nearly dead before beginning treatment. Treatment is begun, good follow-up procedures maintain progress, and changes in the patient's life are instituted that will sustain the recovery. That's an effective model.
It shouldn't be surprising that this same process works well for diverting a client from alcohol abuse and dependence. The trouble is people have been discouraged—by mythology, stigma, and "lifelong recovery"—from getting help in the early stages when complete remission is possible, likely, and relatively straightforward.
How did that happen?
AA/12-step based programs make a common mistake—they generalize from themselves. And generalizing from a tiny number of terminal alcoholics to drinkers in general, simply doesn't work. Not that it worked all that well for the AA originals either.
If you are thinking you could use a little help, don't be lulled by thoughts like: "I'm not that bad off," and "I don't drink as much as Larry," and other rationalizations. You don't need to "hit bottom," whatever that may mean to you. Get effective help early.
But be equally careful not to be sucked into the treatment industry, labeled a powerless, diseased alcoholic, and sentenced to a lifetime of recovery and senseless meetings that only reinforce drinking even more.
Yes, options do exist. Look for programs and counselors who offer real research-based solutions.
Myth #4: Residential Treatment Is Always Necessary
Now for the most expensive and least effective myth of all: "You need 30, 60, or 90 days of residential treatment!"
If you've been looking at treatment programs, you've probably found that they want you to spend a minimum of 30 days with them and that most are now pushing for 90 days. Why? Mostly because programs have found it easier to scare people into staying longer than they have to attract new clients. With a less than 5% success rate, that's hardly surprising.
Regardless, even if they were effective, you'd find yourself asking, "Where am I going to find the time or the money to do 30 days of rehab, much less 60 or 90? And do so confidentially?"
Fortunately, you don't have to. You may need a few days respite and sorting time, but you don't need to waste your time and money, or suffer the disruption or exposure.
You've probably been told that the longer you stayed, the better your chances of success. It's not true. Unless you buy the creative definitions of "success" 12-step based programs cough up. "Was not noticeably intoxicated while here," is a common one. Stay three times as long and you're automatically three times as successful, while you're there!
Another aspect is their insistence that you fit yourself to "The Program." Obviously, the more time they have to isolate you and indoctrinate you, the more apt you are to "fit." This is not so different from military basic training—take a vulnerable person, confine him/her, and mold him/her. We don't much like that model, especially for smart, creative, mature adults. We think you should develop your life, not convert to someone else's religion.
"But everyone goes away to rehab, so it must be better than outpatient treatment—right?"
WRONG! We're biased, of course, since we do outpatient, but we also do it because it's usually far more effective, cheaper, less disruptive, and designed around you—not "The Program."
Most of your time in a residential program will be spent on filler. Let's take a quick look at a typical day:
Breakfast
Chores
12-step meeting billed as "group counseling"
An hour with your counselor (maybe)
Lunch
12-Step meeting
Journaling and working on your "steps"
Recreation time
Quiet time
Dinner
Evening presentation on "the steps"
…and so on
One-on-one counseling (from someone whose only qualification, frequently, is that he or she can mostly stay sober while working at a treatment facility) probably won't add up to more than an hour or two a week, if that. Not much to show for your $30 thousand to $200 thousand vacation from reality.
You'd be far better off planning your own vacation than going to residential rehab.
We are not so biased, however, that we don't recognize that you may need some relief and protection and enough rest to sort your thoughts and options. Some people can do that in a few days, others need longer. Just choose your "retreat center" with care—and, yes, we know that can be extremely difficult to do when your world is crashing around you.
Still, the point is that your alcohol abuse exists within the context of your day-to-day life and ending it will happen within that context. Change the context, and the alcohol abuse goes away. Take a vacation from your life, and the context is still waiting when you return. It shouldn't be a surprise that your drinking will return with you. It would be almost astonishing if it didn't.
Treatment programs, consciously or not, are designed to create relapse. They reinforce all of the myths that encourage a return to abusing alcohol: powerlessness, disease, lifelong recovery, labels, and all of the usual secret-cult rituals: tokens, badges, and isolation from reality.
So please, be careful with yourself.

The preceding article was solely written by the author named above. Any views and opinions expressed are not necessarily shared by GoodTherapy.org. Questions or concerns about the preceding article can be directed to the author or posted as a comment below.