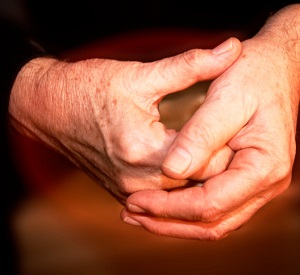 Hakomi Experiential Psychotherapy, created by Ron Kurtz, places focus on the body as a repository of unconscious information. Using a mindfulness-based approach, an individual is asked to examine what sensations, thoughts, and feeling arise while discussing a specific concern. The information gleaned from this form of therapy can bring a deeper understanding of unconscious patterns.
1. What does the name Hakomi mean?
Early in the development of the work, one of Ron Kurtz's colleagues had a dream in which Kurtz handed him a slip of paper with the words "Hakomi Therapy" written on it. Hakomi (sometimes spelled "Hakimi"), was later discovered to be a Hopi Indian word with two related meanings: "who are you" (current) and "how do you stand in relation to these many realms" (archaic) (Kurtz, 1990). Since then, the word has been discovered to have meanings in several other languages as well.
2. Hakomi is described as mindfulness-based, body-centered psychotherapy. What does this mean?
The body plays an important role in our emotional life. For example, emotions like fear, sadness, and love all can be felt as sensations in the body. We use our bodies to express emotions, as we do when we smile, and we learn to use bodily tension to do things like control unwanted emotions or project a certain image. We learn a lot about core themes like safety, belongingness, and autonomy through our bodily experiences, such as through experiences of parental touch or tone of voice. The body also plays an important role in our intellectual life. Posture is a good example of this—people's posture can often be seen to reflect their beliefs about themselves.
So why does this matter? One of the main reasons that people come to therapy is for help with beliefs and emotions that they perceive as irrational or undesirable. These feelings are often rooted deep in the psyche, beyond the reach of the intellect alone. This is where working with the body comes into play. Because there is a bodily aspect to all of our experiences, the body provides a door to a deeper understanding of our experience than can be gained through intellect alone. It also offers greater leverage for healing and change.
So where does mindfulness come in? Because the relevant aspects of bodily experience are often subtle, habitual, or even unconscious, we use mindfulness as a tool to help make them more noticeable for the person. The therapist can help guide a person towards mindfulness, and many people quickly learn to access this state on their own.
In this context, mindfulness is a quiet, receptive state of mind in which one's attention is turned inward, to observe one's felt (bodily) experience of the present moment, including sensations, thoughts, feelings, breathing, images, memories, etc. Using mindfulness in relation to a particular therapeutic issue usually results in new discoveries, new understanding, and new possibilities.
So, to sum up: Hakomi therapy is "body-centered" because it makes use of the wealth of information and resources stored in the body. It is "mindfulness-based" because it uses mindfulness to access the information stored in the body. These two attributes work together to provide palpable new awareness and understanding that form a basis for real healing and change.
3. Will the therapist touch me (since it is a "body-centered" approach)?
Touch is sometimes used in Hakomi therapy, but only with a person's consent. (The therapist should never touch you if you do not want to be touched, and never without asking first.)
When touch is used in Hakomi, it is used in the context of what we call an experiment in mindfulness. This means that an individual and therapist decide together that it would be of interest to explore what it is like for the person to be touched in a particular (non-sexual) way. A common example would be the therapist's hand supporting a person's back in a place chosen by that person. Before the touch is initiated, the person is instructed to quietly observe what he or she experiences in response to the touch, and report his or her experience back to the therapist. There is no "correct" response—the idea is simply to give the individual an opportunity to witness his or her actual experience.
The value of this type of experiment is that, because it is done in the moment and in a state of mindfulness, it can provide information about a person's experience of touch that might not have emerged otherwise. This information can help the person understand reactions he or she may have in other situations, and it may also facilitate a deeper, more transformative processing of issues related to touch than would have been possible otherwise.
4. Do I have to be a meditator (since it is a "mindfulness-based" approach)?
No meditation experience is necessary to benefit from Hakomi therapy. Mindfulness is used differently in Hakomi than in most meditation practices, so it is often somewhat new, even for experienced meditators.
References:
Kurtz, Ron. (1990). Body-Centered Psychotherapy: The Hakomi Method. Mendocino, CA: LifeRhythm Press.

The preceding article was solely written by the author named above. Any views and opinions expressed are not necessarily shared by GoodTherapy.org. Questions or concerns about the preceding article can be directed to the author or posted as a comment below.