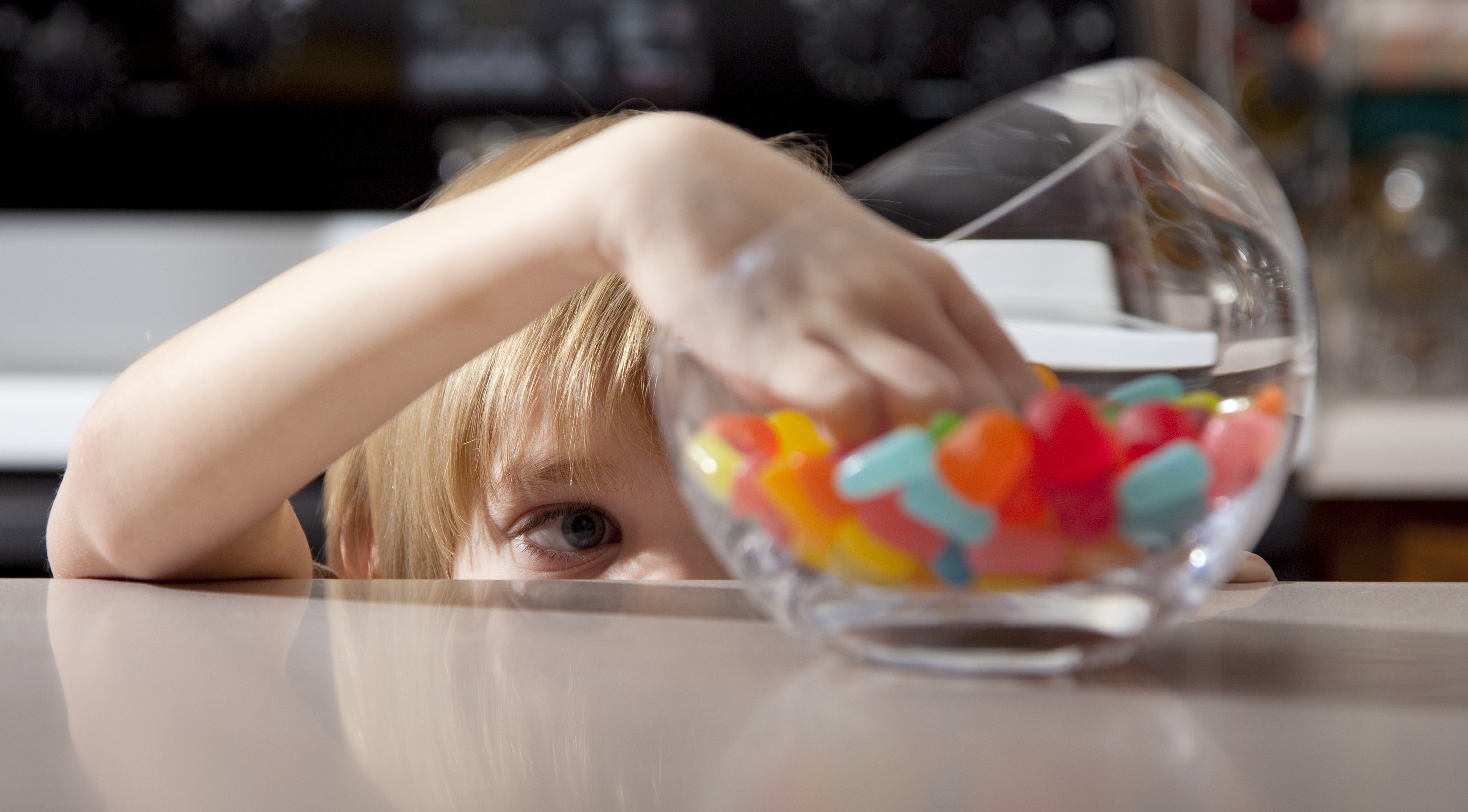 Games involving candy may increase children's appetite for candy, according to a study published in Current Opinion in Behavioral Sciences.
Research suggests two-thirds of children play an Internet game with embedded advertisements at least once per week. Most of these games promote candy and sweets, but unlike on television, the advertisements might not appear to be advertisements. Only 6% of children who play these games are aware of the advertisements.
Do Candy Games Make Kids Want More Candy?
To test the effects of covert advertising, researchers showed games with hidden food advertisements to more than 1,000 children and then offered them candy. Compared to children who did not play a game with a food advertisement, children who saw these ads ate 55% more candy shortly after playing the game.
The study's authors suggest children do not recognize embedded ads as advertisements, even when a logo or other marketing material is apparent. Thus, they do not recognize the games are trying to influence their opinions and change their behavior.
How Ads Affect Body Mass Index
obese
, while those with BMIs over 25 are overweight and at risk of becoming obese.
Although researchers found children who ate candy after playing the games did not have higher BMIs two years after the study, they did determine children who sought an apple rather than candy when they were hungry had lower BMIs two years later.
The study's authors say obesity in children is often cyclical. Children adopt unhealthy habits, and as those habits become more prevalent, they fail to learn healthy habits. This increases their vulnerability to weight gain, which can render them vulnerable to a wide array of health issues.
A Ban on Ads Targeting Children?
The study's authors suggest food advertising directly contributes to obesity. Advertisements may subconsciously affect children's behavior, they say, and therefore a ban on such advertisements could improve children's health.
References:
Candy games stimulate appetite. (2015, December 18). Retrieved from http://www.ru.nl/english/news-agenda/vm/children-parenting/2015/candy-games-stimulate-appetite/
Folkvord, F., Anschütz, D. J., Boyland, E., Kelly, B., & Buijzen, M. (2016). Food advertising and eating behavior in children. Current Opinion in Behavioral Sciences, 9, 26-31. doi:10.1016/j.cobeha.2015.11.016
© Copyright 2015 GoodTherapy.org. All rights reserved.
The preceding article was solely written by the author named above. Any views and opinions expressed are not necessarily shared by GoodTherapy.org. Questions or concerns about the preceding article can be directed to the author or posted as a comment below.