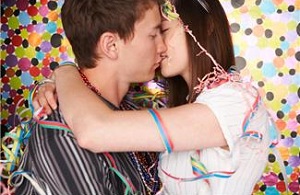 Female orgasm is a bit of a topic du jour these days, but still I find that there are many pervading myths and a lot of mystery around what is true and what is not true about female orgasm.
Let me first talk to you about the sexual response cycle. The first phase of the sexual response cycle (the phases are true for men and women) is the excitement phase. In this phase the woman experiences increased blood pressure in the vaginal walls and lubrication. The plateau stage is the second phase where the muscles in the vaginal area experience swelling. The actual orgasm is the third phase, which consists of a number of muscular contractions. After the climax, women reach the fourth phase, or resolution period, with relaxation of muscles and return to normal breathing. We are going to focus on the third phase in this article. However, I want my opinion to be known. These are the scientific definitions of the phases an individual goes through leading up to an orgasm. It is not necessary for every sexual act to have all four phases. Sex should be enjoyed between individuals and not be based solely on this model.
Myth #1: All women should be able to have multiple orgasms, and if a woman cannot, then there is something wrong with her. This is not true. Some women are able to achieve multiple orgasms, but not all women. The important thing to remember is that every woman is created differently and is wired differently. Some women experience a refractory period similar to males.
Myth #2: Women should be able to achieve a G-spot orgasm. The existence of a G-spot is still under debate. Some women enjoy a sensation experienced in the upper area of the vagina, which is thought to be the G-spot, but not all women necessarily experience this.
Myth #3: Women should be able to orgasm during intercourse. This is definitely not always true, and in fact many women do not experience orgasm during intercourse at all. It has been reported that the vast majority of women, something like 75%, experience orgasm via clitoral stimulation only. Stimulating the clitoris manually, orally, or otherwise is the orgasm of choice for a large majority of women. The clitoris is at the top of a women's labia above the vagina but below the pubic bone. Some women can orgasm during intercourse, but this should not be assumed.
Myth #4: If a woman doesn't orgasm, something is wrong with her or she is not enjoying sex. Again, definitely not true. There is a lot of focus in our culture on orgasm. But sex can and should be enjoyable without orgasm always being the goal. Enjoying sex, being relaxed, and feeling safe and comfortable are the first steps in ensuring women's arousal. If she's aroused and having a good time, then sex should be considered a success.
The bottom line is that every woman is created differently. While one woman may achieve orgasm via intercourse, another woman may prefer oral or manual stimulation of her clitoris; one woman may achieve vaginal orgasms, and another woman may squirt, and so on. The best way to know what type of woman you are or what type of woman you are with is through exploration, paying attention to body language and reactions, and good old-fashioned communication.
© Copyright 2012 GoodTherapy.org. All rights reserved.
The preceding article was solely written by the author named above. Any views and opinions expressed are not necessarily shared by GoodTherapy.org. Questions or concerns about the preceding article can be directed to the author or posted as a comment below.