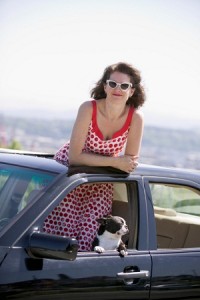 How often do we seem to find ourselves struggling with difficult places that stiffen our growth? When one is struggling with these difficult places, it is easy to throw in the towel and call defeat or to blame the defeat on others. What about when it is more fruitful to tackle these difficult places so that we can have a more abundant life? One must tap into that inner strength and vision to begin the process of renewal. One must reclaim self and redefine self, but this also requires self discovery and the ability to deal with what is about to come.
In order to begin the process of moving out of a struggle or challenge, one must do the following so growth can occur. For instance, take the process of planting a flower in a flower pot where an old plant has died. One wants to reuse the same pot, but place a different plant in this pot.
1. Take out all contents from the planting pot to be used; this will include the old soil. The old soil may have pieces of rot and disease which may cause an infection to take root in the new plant. Before placing any contents into the pot and beginning the process, it is important to the health of the household plant to clean the pot. This may require one to scrub the pot thoroughly so that there is no residue left. Another may require using bleach to remove any molds or bacteria. These agents prepare the way for a clean pot to be reused. In one's life where there is a need for making positive change and an avenue to move forward, one may have to start at the same place as one would have to start in the planting process. Now, one is not be able to use destructive and derogatory measures, as this would be unlawful. Instead of using such craziness, one may begin with just taking inventory of one's surroundings and deciding where to begin. In a cluttered house, one may want to start with a single room at a time and begin throwing and giving away things that we know that we will not need or that clutter the home. One may have to use strong household agents to sanitize or to remove excess chemicals from surfaces within the room after removing the contents, so that the space may be clean.
2. Think about what is necessary to make change. In the case of a plant that is not completely dead, the old has to go, such as pruning. Most all types of plants are suitable to be grown from cuttings, such as softwood i.e. the rose of sharon, dogwood, hydrangea, butterfly bush, clematis, lilac, and spirea. Unlike popular semi-hardwoods such as azalea, boxwood, holly and rhododendron, softwoods can be grown from cuttings. In our life, depending on our circumstances, we may have to decide if our issue is like the softwoods or if it is a semi-hardwood. The same goes for the home; all things must go and take on a new root or thrive as is. This process begins the awareness and framework of liberation so that we may move forward.
3. Once the timing is right for planting to occur, place the plant in the pot with the accurate soil. This may require the use of other substances so that the proper growth can formulate. In an individual's life, this is quite challenging, as one may have to place themselves, like the plant, in another environment, thus making way for a new life to occur. Just moving to a new location doesn't mean that things will be new and different. The help of professionals who are trained in helping one make behavior changes or to reveal awareness to the situation, may assist in producing a healthy environment and the ability to move forward. Through therapy or professional help, like the planter, nurturing is happening and growth is fostered. Constant examination of the plant as it blossoms in growth is the same as the individual who grows through the assistance of professional help. It is a powerful thing to experience the individual being transformed from weakness to a strengthened person full of empowerment to take back control of their life or to be in the position of moving forward and beyond those dark places of displacement.
4. Finally, plants thrive in healthy environments which include healthy soil, proper watering, light, and climate. We, like the plants, need the same–else we become like the rotted out or diseased, feeling as if we are ruled by defeat.
© Copyright 2010 by De Juana Smith-Gatling. All Rights Reserved. Permission to publish granted to GoodTherapy.org.
The preceding article was solely written by the author named above. Any views and opinions expressed are not necessarily shared by GoodTherapy.org. Questions or concerns about the preceding article can be directed to the author or posted as a comment below.